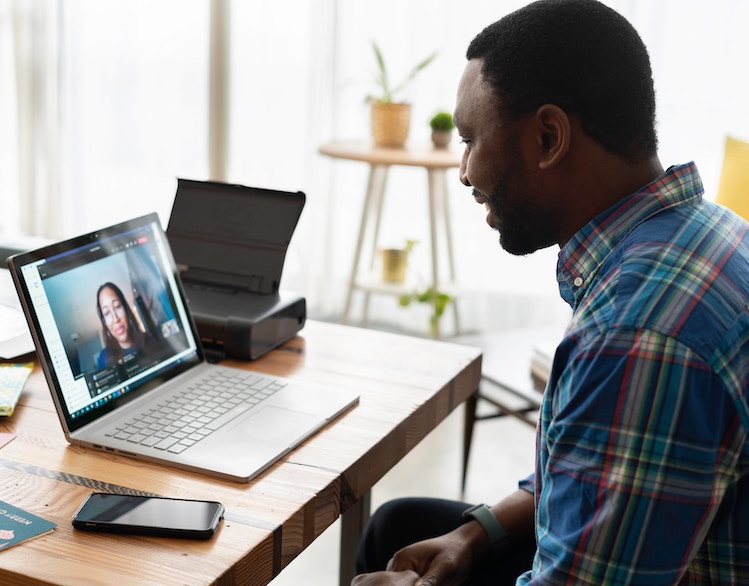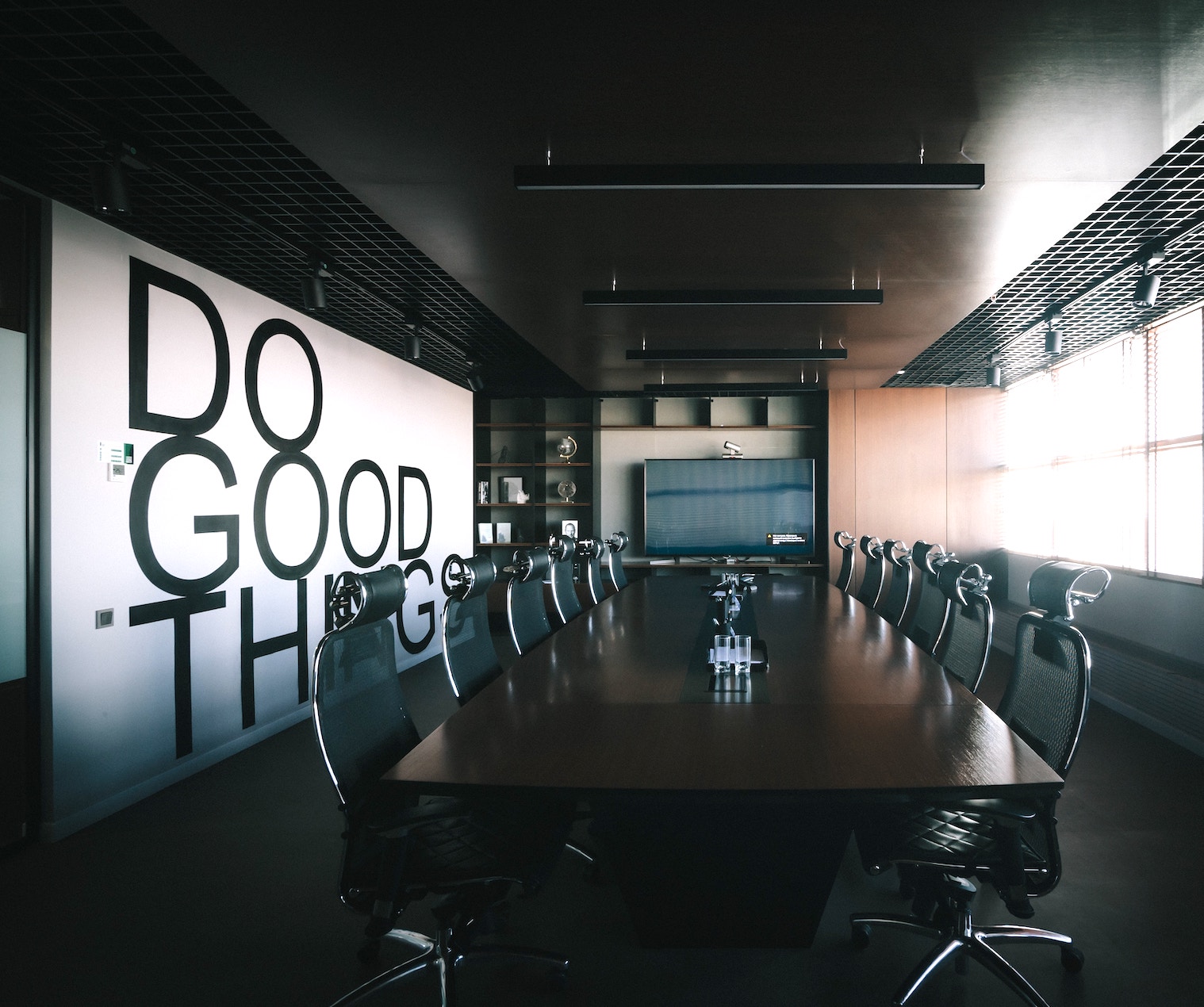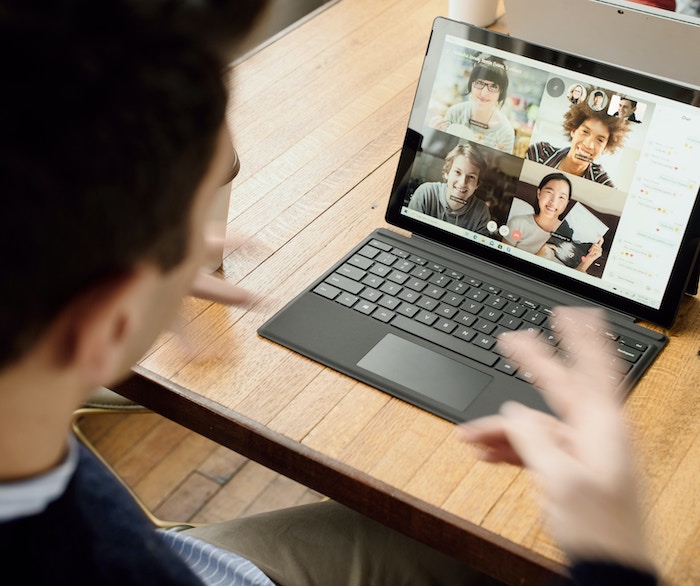 RID is the national certifying body of sign language interpreters and is a professional organization that fosters the growth of the profession and the professional growth of interpreting.
Star Grieser, MS, CDI, ICE-CCP

Chief Executive Officer

Chief Operating Officer

Human Resources Manager

Operation Projects Coordinator

Dr. Carolyn Ball, CI and CT, NIC

Affiliate Chapter Liaison

CMP Manager

Certification Manager

Certification Specialist

EPS Manager

EPS Specialist

Member Services Director

Member Services Manager

Member Services Specialist

Gov't Affairs, Public Policy & Advocacy Director

Communications and PR Director

Web and Production Manager

Finance and Accounting Director

Finance and Accounting Manager

Staff Accountant
President

Vice President

Secretary

Treasurer

Member-at-Large

Deaf Member-at-Large

Region I Representative

M. Antwan Campbell, MPA, Ed:K-12

Region II Representative

Region III Representative

Region IV Representative

Region V Representative
Purpose
RID's purpose is to serve equally our members, profession, and the public by promoting and advocating for qualified and effective interpreters in all spaces where intersectional diverse Deaf lives are impacted.
Vision – Our Desired Future
We envision qualified interpreters as partners in universal communication access and forward-thinking, effective communication solutions while honoring intersectional diverse spaces.
Values
The values statement encompasses what values are at the "heart" or center of our work. RID values:
the intersectionality and diversity of the communities we serve.
Diversity, Equity, Inclusion, Accessibility and Belonging (DEIAB).
the professional contribution of volunteer leadership.
the adaptability, advancement and relevance of the interpreting profession.
ethical practices in the field of sign language interpreting, and embraces the principle of "do no harm."
advocacy for the right to accessible, effective communication.
Pillar One: Diversity, Equity, Inclusion, Accessibility & Belonging
Pillar Two: Organizational Transformation
Pillar Three: Organizational Relevance
Pillar Four: Organizational Effectiveness
Ritchie Bryant, MS, CDI, CLIP-R
President
Ritchie R. Bryant is a dynamic Black Deaf Texan with a passion for cultivating and teaching American Sign Language (ASL). He currently works as a staff interpreter for Gallaudet University in Washington, DC. Ritchie has been presenting ASL/Deaf-related workshops for over twenty years. With his experiences as an ASL mentor and ASLPI/SLPI evaluator, he trained Deaf people to become ASL mentors for signers from the Community Interpreter Grant program. Ritchie obtained a Bachelor of Arts degree in American Sign Language from Gallaudet University and a Master of Science degree in Deaf Education from McDaniel College in Westminster, Maryland. He has been a certified Deaf interpreter since 2007.  He served on the RID board as Deaf Member at Large from 2015-2017 and provided consulting services ranging from deaf-interpreting to developments of evaluations for future deaf and hearing interpreters to various organizations and agencies. His interests include traveling, storytelling, and video editing.
Dr. Jesús Rēmigiō, PsyD, MBA, CDI
Vice President
Dr. Rēmigiō is hispanic and the first generation in his family to have graduated from college. He received his Psy. D from William James College, and his MBA from Salem University.  He is currently the Associate Director of Student Accessibility Services at Brown University where He can often be seen sporting a bright bow tie and zooming around campus on his segway in his Five Finger shoes. Jesús' experience and intersectional identities enable him to offer a unique set of perspectives that will benefit the membership of RID and the Deaf, & Deaf blind community, and hearing community that it serves.  He is a past President of the Rhode Island Association for the Deaf and continues his service as a board member for The Rhode Island School for Deaf. Jesús has been a Certified Deaf Interpreter for almost 7 years, interpreting primarily in the medical, and mental health settings. He is also a very proud father of two amazing boys.  He lives with his children and husband in his hometown, Providence, RI.
Jason Hurdich, M.Ed, CDI
Secretary
Jason Hurdich (Name Sign: J.H.) is a Deaf native ASL signer from New York City with a B.A. in Political Science from Boston University and a Master of Education degree in Signed Language Interpretation from the University of North Florida. With 30 years of experience in American Sign Language (ASL) and Signed Language Interpreting instruction at several colleges and universities, Mr. Hurdich is currently a Senior Lecturer of ASL at Clemson University in South Carolina. He is also a Registry of Interpreters of the Deaf (RID) Certified Deaf Interpreter since 2013, with two decades of professional interpreting experience as a Deaf Interpreter (DI).
In addition to his teaching and interpreting work, Mr. Hurdich has been actively involved in research as a Team Leader of Sign Language Projects for Vcom3D, Inc. for nearly ten years, focusing on creating sign language avatars. He has been recognized for his contributions to the Deaf and Hard of Hearing community, including receiving the Marie Griffin Interpreter of the Year Award in 2017 and being named the 2021 Palmetto Goodwill (South Carolina) State Champion for his work on behalf of individuals with disabilities, including the Deaf and Hard of Hearing Community, by empowering them to overcome employment barriers.
Kate O'Regan, MA, NIC
Treasurer
Kate has over fifteen years of experience as a thought leader and agent of change and enjoys the challenges and successes of working with teams and creating systemic access. Kate is a former founder of a social impact organization that was a vehicle for change by investing revenue into the local Deaf Community efforts, access and programming. Kate's experience building a company that had real impact for the local community also afforded her the opportunity to partner with organizations and institutions in creating access within their systems. She has led hospital leadership, private corporation personnel, universities, and non-profit organization leaders through the process of maximizing their resources while creating a system of service provision that allows their constituents peace of mind. With her professional expertise, she brings a level of innovation and sustainability, while maintaining a culture of respect and principles that honor each entity's unique structure, culture and operations.
Academically, Kate is a graduate of Northeastern University's Interpreter Education Program and holds a Master's degree in Social Impact from Claremont Lincoln University. After a decade of coordinating interpreting services at the post-secondary level, Kate dedicated herself to providing reputable, accessible Deaf-centric services by listening to and working directly with Deaf consumers.
Kate and her husband live in rural Maryland with their energetic children and enjoys taking advantage of all the countryside has to offer, while continuing her love of learning and positively contributing to our communities.
Traci Ison, NIC, NAD IV
Member-at-Large
Hi, my name is Traci Ison and I am a Coda and certified sign language interpreter. I obtained certification from NAD in 2000 and from RID in 2009. I began my professional interpreting career in the Northern Kentucky/ Cincinnati metro area as a community freelance interpreter, and then discovered "designated interpreting" in the Washington, D.C. metro area where I get to work with talented Deaf leaders and business professionals.
I have had the honor of serving in community organization leadership roles in Maryland and Washington, D.C. for the last seven years. Most recently I served on the Board of Directors for the Potomac Chapter of RID (Maryland and Washington, D.C. joint RID chapter, PCRID) where I recently completed my term as president between PCRID's first Deaf president in 2018 and PCRID's first Black male president in 2021. I stand for community cohesion and partnership with the Deaf and Interpreter communities, and I am committed to Deaf leadership being realized in the world.
I am an entrepreneur at heart and passionate about ontological learning. I am a program leader with Landmark Worldwide global personal and professional training and development company, and I am currently pursuing a business leadership certificate from Harvard Business School online. I am currently building my dream home in Northern Kentucky where I will be living with my spouse who is also my business partner, and our teenage daughter.
Glenna Cooper, PDIC
Deaf Member-at-Large
Glenna has over 25 years of experience in program management, supervision, training, grant writing and marketing on local, state and federal levels. She is currently an Associate Professor and was the faculty chair for the ASLE program, including the ASL Studies and Interpreter Education and the World Language at Tulsa Community College. Glenna is currently an Oklahoma QAST State evaluator. For 12 years, she was a division director for a national deaf organization. She was a national logistic coordinator responsible for the management and operation unit and the Community Emergency Preparedness Information Network (CEPIN) training program.
She previously was one of several Deaf FEMA certified instructors for the CEPIN program with TDI to provide deaf culture and competency trainings to emergency responders and consumers with hearing loss. Glenna implemented the Oklahoma Domestic Violence Awareness Program for the Deaf and Hard of hearing communities and providers to improve communication and accessible services with funding from the US Department of Justice and Oklahoma District Attorney Council. She also worked with the Department of Health and Oklahoma Tobacco Settlement Endowment Trust to develop and implement the Oklahoma Tobacco Awareness program for deaf and hard of hearing cultural needs. For several years, Glenna previously managed a telecommunication relay call center with 250+ employees for Ameritech/Southwestern Bell and CSD in Ohio. She was the Oklahoma account manager for Sprint Telecommunication Relay Service during its early formation. In addition, Glenna serves on the subject matter expert team to review the U.S. Department of Homeland Security's FEMA/Office for Civil Rights and Civil Liberties' Special Needs Planning Guidebook for Emergency Managers.
She is president of the Oklahoma Association of the Deaf and served on Oklahoma Registry of Interpreters for the Deaf as Deaf Member-at-Large. For the last 30 years, Glenna served on the City of Tulsa Mayor's Commission on Concerns of Tulsans with Disabilities; Oklahoma Coalition Against Domestic Violence and Sexual Abuse State Task Force member; Tulsa Community College Interpreter Training Advisory Committee Member. She previously was Governor's appointee for Oklahoma State Department of Human Services Advisory Board, 1993 and Governor-appointed board member on Oklahoma State Independent Living Council, 1991-1994 and recently Governor Henry-appointed board member and elected secretary for Statewide Independent Living Council.
Glenna holds an MA in Sign Language Education from Gallaudet University and a BA-LS in Leadership Administration from the University of Oklahoma and resides in Owasso, Oklahoma. She is married to Timi Richardson and has three children; Matt teaches ASL at Broken Arrow Public School, Kelsey advocates for the Indigenous Indian with her Masters in Law, and Jonathan works for Congressman Hern at the US Capitol in D.C. Glenna loves to relax at the lake house, boating and enjoying family time in her spare time.
Christina Stevens, NIC
Region I Representative
Christina was born on Sauk tribal lands, attended college on the lands of the Peoria people, and currently works on the lands of the Paugussett tribe.  As a graduate of the The Theater School at DePaul University, Christina's work with the National Theatre of the Deaf (NTD) provided the impetus for her move to Connecticut, where she has served as the CRID president for the past four years.
Christina is a graduate of the the ASL-English Interpretation program at Columbia College of Chicago, Illinois.  In her time in Connecticut, she has had the honor of serving as a governor-appointed member of the Advisory Board for Persons who are Deaf or Hard of Hearing and is a designated lead interpreter for the Connecticut Robotics Chapter for K-12 students (FIRST). Additionally, she and her husband were married a few months before the pandemic lockdown on an All Elite Wrestling (AEW) Wrestling cruise.
M. Antwan Campbell, MPA, Ed:K-12
Region II Representative
M. Antwan Campbell first joined the interpreting profession through his younger brother and is a 2003 graduate of Gardner-Webb University where he received his BA in ASL and in 2007, he received his Master's in Public Administration from UNC-Pembroke. He has taught several workshops geared towards improving the skills of educational interpreters and those who work with Deaf/Hard of Hearing students across North Carolina and the surrounding states.  He is currently working as the Educational Consultant for Deaf/Hard of Hearing and Interpreter Support with the North Carolina Department of Public Instruction.
He has worked within the educational system for over ten years in a variety of settings from elementary to post-secondary and on a variety of levels from being in the classroom to supervising outside of it.  He has received his Ed:K-12 interpreting certification from RID.  He is actively engaged in the affiliate chapter, North Carolina Registry of Interpreters for the Deaf, NCRID, as he is currently serving as its Past President.  He has served the local community in a variety of ways to include mentoring new and beginning interpreters throughout the state as well.  It is truly evident that Antwan has a passion for education and improving the standards for all students.  He currently resides in Raleigh, NC.
Shawn Vriezen, CDI, QMHI
Region III Representative
Shawn Vriezen is a native Minnesotan who has been interpreting professionally since 2008 and has worked full time as a medical interpreter in video remote settings since 2017. When available, Shawn contracts to provide interpreting services for his local community. He has co-presented several workshops at the biannual Deaf Interpreter Conference held in Oregon in 2019, focusing on the merits of Deaf Interpreters in the Interpreting field, growing a supportive network and utilization of CDIs within the video remote interpreting field. In addition to CDI certification, Shawn is also certified as a Qualified Mental Health Interpreter (QMHI).
Justin "Bucky" Buckhold, CDI
Region IV Representative
Justin Buckhold goes by the name of Bucky. Bucky is one of the three owners of a Deaf-run sign language interpreting agency. He also is a Certified Deaf Interpreter (CDI) which puts him in a unique position with three viewpoints in the sign language interpreting industry, as an owner of an agency, as an interpreter, and as a Deaf consumer which allows him to take a good look at all ends aiming to bring perfection to the sign language interpreting industry, if there is such a thing.
When Bucky is "not" working, he enjoys talking with people about interpreting issues and business perspectives. When he really is not working, he is currently enjoying being newly empty-nested and enjoying the outdoors in the Colorado Rockies with his sweetheart, Jaclyn.
Jeremy Quiroga, CDI
Region V Representative
Jeremy Quiroga continues to share his love of life and his language through workshops and performances nationally.  He started out as a medical interpreter by becoming the first staff CDI for the University of Rochester Medical Center.  From that point forward medical interpreting became his focus.  By combining his CATIE Center training, his ASL mastery skills & life experience, Jeremy provides interpreter workshops with a phenomenal range of tools for the medical setting.  Currently, Jeremy works as a VRI interpreter in medical settings.
Star Grieser, MS, CDI, ICE-CCP
Chief Executive Officer
Star grew up in south Florida – Stuart and Jensen Beach, Florida – where she developed her love for the outdoors and the open sea. She attended NTID (SVP '94) and graduated from the Rochester Institute of Technology with a B.S. in Professional and Technical Communication, and McDaniel College with a Master's in Deaf Education (2001). 
Star has always been active in advocacy and has worked among the Deaf and interpreting communities, be it mental health care, Deaf education, and more recently as Program Chair for the ASL and Interpreter Education Program at Tidewater Community College, Chesapeake, VA, for one and half decades, to becoming the Director of Testing for CASLI in 2017, and now as the CEO of RID since 2021. 
She currently holds a RID certification as a Certified Deaf Interpreter. Star is also ICE-CCP, a Certified Certification Professional by the Institute of Credentialing Excellence. She enjoys traveling, bicycling and can usually be found with a book in her hand.  
Elijah Sow
Chief Operating Officer
Elijah is a native of Senegal. He holds a Bachelor of Science degree in Computer Science and Networking; and an Associate in Economics. He worked for BearingPoint, formerly KPMG Consulting and came to RID with several years of Operations Management and Conference Services experience. In his spare time, Elijah enjoys cycling, reading and playing classical guitar.
Cassie Robles Sol
Human Resources Manager
Cassie was born and raised in California. She holds a bachelor's degree in Business Management in the Human Resources field and has experience in the hospitality, education, and beauty industries. She enjoys spending time with her family and cooking in her spare time.
Kirsten Swanson
Operations Project Coordinator
Kirsten was born and raised in Dallas, Texas and resides in Washington, D.C. She holds a Bachelor of Arts degree in Philosophy and a Master's degree in Public Administration from Gallaudet University. Before joining RID, Kirsten worked at U.S. Green Building Council. In her free time, Kirsten is an avid reader and enjoys watching thought-provoking (and scary!) films, meditating, yoga, hiking, dancing, hitting the gym, cooking as well as exploring different cuisines, sightseeing, and spending time with family and friends.
Ashley Holladay
CMP Manager
Ashley was born in Vermont and raised in Maine and New Hampshire. After high school, she attended the University of New Hampshire and earned her Bachelor of Science in sign language interpretation. Upon completion of her degree, Ashley worked as an educational interpreter in a local school district. In her free time, she enjoys traveling, cooking, and spending time with her friends and family.
Tressela Bateson
EPS Manager
Tressela, known as Tressy at RID, was born in West Virginia and grew up there until her family relocated to Virginia.  After graduating from MSSD, she obtained her BA in Psychology from California State University, Northridge, and then attended Gallaudet University for a Masters of Arts in School Guidance and Counseling. Tressy worked in the counseling field, including 14 years in Mental Health Counseling before a career change to teaching ASL. She taught at Clemson University for 6 years during the development of Clemson's ITP.  Her combined experience working with ASL Students/future interpreters as well as the empathy and expertise gained in counseling makes her a valued addition to the Ethical Practices System.
Catie Purrazzella
Certification Manager
Catie is a native of New Jersey and currently resides in the oldest city in Florida. She obtained her Bachelor of Science in Social Work from Rochester Institute of Technology in Rochester, NY, and Master's Degree in Human Services: Organizational Management and Leadership from Springfield College in Springfield, Massachusetts. Catie comes to RID with more than 10 years experience advocating for effective communication access, and coordinating sign language interpreting services. In her spare time, Catie is an avid runner, enjoys sports, the outdoors, traveling and spending time with her partner and their dogs Cooper and Lulu, and cats, Sky, Pasta and Tortellini.
Jess Kaady
Certification Specialist
Born and raised in the Portland, Oregon area, Jess graduated from Western Oregon University with a Bachelor of Arts degree in Spanish. Her passion for studying languages and communication styles along with seven years living abroad in Mexico led her to begin her journey as a freelance Spanish/English interpreter. She later became an ASL/English interpreter and is currently an aspiring trilingual (Spanish/English/ASL) interpreter. In her free time Jess enjoys singing, playing guitar and piano, volleyball, and engaging in conversations about differing perspectives and experiences.
Martha Wolcott
EPS Specialist
Martha was born and raised in Colorado where she currently lives. She attended a variety of Deaf schools and mainstream classes before graduating from MSSD. Martha then graduated from Gallaudet in Psychology, she also studied interpreting, social work and sociology during her time there. She worked at the Financial Aid office at Gallaudet and managed short-term rental properties in a small mountain town before joining RID. Outside of work, Martha enjoys snowboarding, sewing and creating, reading books, and watching TV shows.
Ryan Butts
Member Services Director
Ryan is a native New Yorker. She holds a Bachelor of Arts degree in English from the University of Mary Washington in Fredericksburg, VA. Before coming to work at RID, she worked at the University of Mary Washington in a community based program for minority students. In her spare time, Ryan enjoys going out with friends and spending time with her family.
Kayla Marshall, M.Ed., NIC
Member Services Manager
Kayla was born and raised in North Carolina. She holds a Bachelor of Science in Recreation Management, a Master of Education in Recreation and Fitness Administration, and an Associate of Applied Science in Sign Language Interpreting. Kayla lived in west Texas for three years during graduate school, working at a community college. After making Deaf friends there, and learning more about Deafness and interpreting, Kayla pursued a career in Interpreting. Kayla has been nationally certified (NIC) since 2021, and enjoys educational and vocational interpreting the most. In her free time, Kayla enjoys spending time with her husband, new baby boy, and two pups. Traveling, reading, binge watching TV shows, and swimming are a few of Kayla's favorite hobbies.
Vicky Whitty
Member Services Specialist
Vicky was born and raised in Upstate NY (not NYC) and currently residing in the Sunshine State! She is happily married to her college sweetheart, and a first time mom to her beautiful child and a sassy Pomeranian girl.
Vicky holds a bachelor degree in Criminal Justice from Rochester Institute of Technology in Rochester, NY back in winter of 2018. Before joining RID, Vicky was teaching American Sign Language for about 3 years at a public high school in Orlando. In her free time, she loves to check out and explore the hidden gems in the Central Florida area, seeking out any local coffee shops, and spending quality time with friends and family.
Neal Tucker
Government Affairs, Public Policy and Advocacy Director
Neal was born and raised in Boston, MA, (Go Red Sox, Patriots, Celtics, & Bruins). While studying at Towson University, he obtained an internship with The Maryland Governor's Office of the Deaf and Hard of Hearing. Upon receiving his Bachelor of Science degree in Deaf Studies, he was offered an opportunity to continue his work during legislative session. He joins RID from The Maryland State Department of Education- Division of Rehabilitation Services, where he was the Regional Vocational Rehabilitation Counselor for the Deaf, Deaf-Blind, and Hard of Hearing in Baltimore City, MD. In his free time he enjoys volunteering for various organizations, running, playing tennis, reading, trying new restaurants, and traveling.
Dr. Carolyn Ball, CI and CT, NIC
Affiliate Chapter Liaison
Carolyn has been a member of RID since 1994. However, her involvement with the Deaf Community began in 1982 when she met a Deaf young man at a baseball game in Idaho Falls, Idaho. This chance meeting at the baseball game influenced Carolyn's career and life forever. After the baseball game and many years of college, she has been teaching interpreting in higher education for the past thirty-years. Carolyn has served on several national boards and loves to be involved in the Deaf Community. She enjoys researching the history of interpreters and interpreter educators and how to become effective leaders. In her free time Carolyn enjoys hiking, biking and spending time with her family.
JJ Johnson
Communications and PR Director
Born and raised in West Michigan, JJ holds a Bachelor of Science degree in Public and Nonprofit Administration from Grand Valley State University. Prior to joining RID, they worked as a Development Director for a local deaf services agency in Michigan from 2014 to 2017. They were also on the Michigan Department of Civil Rights' Division on Deaf, DeafBlind and Hard of Hearing Advisory Council from 2015 to 2017. JJ then joined the Division as an outreach specialist in 2017, providing education on Deaf culture and how to provide reasonable accommodations for Deaf, DeafBlind and Hard of Hearing individuals in Michigan. In 2020, the Michigan Department of Civil Rights asked them to join their Communications Department and they became MDCR's social media coordinator until they joined RID. In their spare time, JJ enjoys meditating, reading, and spending time with their family and friends.
Jenelle Bloom
Web and Production Manager
Born and raised in the San Francisco Bay Area, Jenelle graduated from Gallaudet University with a Bachelor of Arts degree in Communication Studies. Jenelle focuses on strengthening accessibility, and creating audience specific needs, visual and nonlinguistic, through film and website design. Outside of work, Jenelle loves spending time with her wife and their fur children, joining animal rescue missions, and enjoys screenplay writing. She maintains an open-door policy for discussions of any kind, loves a good joke, and always makes time for a snack.
Jennifer Apple
Director of Finance and Accounting
Jennifer, originally from northeast Ohio, holds a Bachelor of Science degree in economics from Gallaudet University and is working towards certification as a Certified Management Accountant. Jennifer thrives on the challenges and opportunities presented by non-profit accounting and finance.  Jennifer holds RID's mission and service to the Deaf community close to heart. When not at work or doting on a family of six, Jennifer engages in a love of cooking, reading banned books, going for long hikes and bike rides, supporting local farmers, and learning new and interesting things.
Kristyne Reeds
Finance and Accounting Manager
Kristyne was born and raised in Canada. She graduated from Gallaudet University with a Bachelor of Science degrees in Accounting & Business Administration and a double minor in Economics & Finance. She has 7 years of supervisory and managerial accounting experience in the hospitality industry. During her free time, Kristyne loves spending time with her friends and cats, hiking, and exploring new nature places.
Bradley Johnson
Staff Accountant
Bradley is a Minnesota native and is also known as Brad.  He graduated from RIT with two degrees, an Associate in Applied Science in Applied Accounting and a Bachelor of Science in Finance.  Before onboarding with RID, he has been a financial professional for nearly 30 years with a background in Healthcare, Human Resources, Information Technology, Innovation, and Interpreter Agency in several non-profit organizations, state agencies, and a private university.  Bradley enjoys exploring different cuisines, breweries, and wineries, traveling, reading business books, and spending time with family and friends in his free time.