We hope you were able to join us in Baltimore and that you were able to feel the changes RID is actively working to implement now! A survey will be coming out soon, we want your feedback for future planning!
Information on the 2025 RID National Conference to be shared later this year!
Let's thank our conference sponsors!
*Note* The RID hotel blocks have closed. You are welcome to contact the Hilton Baltimore Inner Harbor or the Baltimore Marriott Inner Harbor at Camden Yards and make a reservation via their websites, or contact the hotels directly.
2023 RID National Conference Schedule
Click below for more information:
CEU Earning Information at Conference
During each session where CEUs are available, the presenter will provide one or two attendance codes to attendees (in general, expect one attendance code per 1.5 hours of presentation time). Remember to make a note of the attendance code(s), as these will be required for the CEU claiming process. After the session is complete, you'll need to enter the code(s) in the available field in the activity page in your Continuing Education Center (CEC) account to be able to access a certificate of completion for the activity. If you do not enter the activity code(s) for the activity and access a certificate of completion in CEC, we will not be able to process CEUs for you for the activity. We expect all attendees to comply with RID's policies regarding claiming CEUs and do so ethically and honestly.
RID HQ staff will be on site if support with using the CEC system is needed, but will not provide any missed attendance codes from conference sessions.
QR codes will be available at each session and will link directly to the activity in your RID Continuing Education Center account so you can quickly and easily access the activity to enter the attendance code(s). To log in, please use your RID member ID number and your CEC password (note that it may be different from your RID member portal password!). If you've forgotten or are not sure what your CEC password is, please use the "Forgot Password" link to reset your password using the email address associated with your RID account.
CEUs will be added to members' transcripts within the normal CEU processing time frame (60 days).
NOTE: Registering for a workshop on the conference app is simply used to add it to your schedule, it does not guarantee you a spot! 
2023 RID Conference Exhibitors
List of Exhibitors to expect on the conference!
Access Interpreting
AIDB
Allied Instruction Services
AMN Healthcare
Birnbaum Interpreting
ContextGlobal, Inc
Deaf Action Center
Deaf Root
Deaf Tax
Eaton Interpreting
Gallaudet Interpreting Services
Interpret Educate Serve
Interpreting Consolidated
Linguabee
MAIG
MDORS
NTID
SignTalk Florida
Sorenson
Source Interpreting
TIEM Center
Translation Excellence
Usked
Vital Signs
Z/Purple VRS
| Exhibitor Viewing Hours | Wednesday, July 26 – Saturday, July 29: 9am-5pm |
| --- | --- |
Justification Letter
Provide this letter to your employer to help cover costs of attending the RID conference.
Download the Letter Here
2023 RID National Conference
07.26.2023
Allison Jones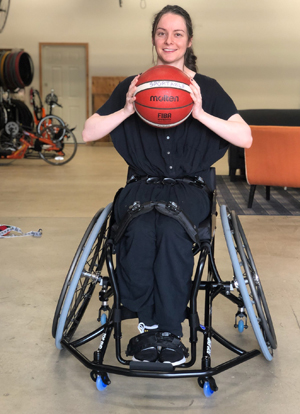 Allison Jones is formally categorized as severely disabled by her state and determined to be both legally and medically disabled. She was drawn to ASL because generational late-deafness runs in her family. She considers herself a "home grown" interpreter, as it was never a profession she envisioned without the encouragement of her local Deaf community. These days she does office duties, outreach, and interpreting; in-between mentorships, volunteering, and doing workshops as a newly qualified interpreter. She aspires to be Nationally Certified and a mentor for disabled interpreters like herself.
As an athletic competitor in the NWBA D-II, Allison wishes to see equal consideration given to environmental access when athletes with deafness participate in adaptive sports as the "standard." Another goal is to mobilize an RID Members Section for minority interpreters that are disabled status. She believes this would have a positive cross-cultural impact for clients who are like minorities.
Nathan Brown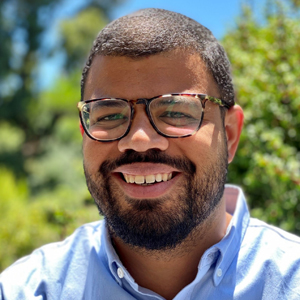 Nathan Brown is a Black nationally certified ASL Interpreter who has been in the field for over 15 years and is a native of San Diego and the deaf community. He is an interpreter educator and a Program Manager for Heritage Learning, Training and Development at Sorenson. Nathan is also a graduate student at Western Oregon University studying the intersection of race and interpreter education. His passion in interpreter education is working towards equity for students, deaf clients, and interpreters who come from historically marginalized backgrounds. When not serving the community in these roles, you can find him with his partner Eileen and children Brooke and Aubrey enjoying the sights and tastes of San Diego or wherever else their travels call them.
Amanda Kennon, MA, NIC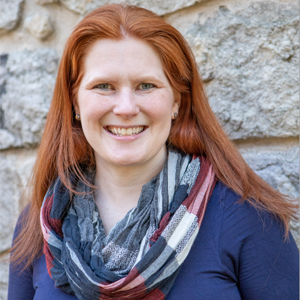 Amanda Kennon (she/her), MA, NIC and Dr. Laura Maddux Polhemus (she/her), PhD, NIC Advanced, BEI Advanced first met as freelance interpreters in the Metropolitan D.C. area. They kept in touch throughout several moves, then connected again when Laura was searching for help for one of her students who needed neurodivergent specific guidance. After Amanda offered input and agreed to mentor the student, she realized the need to start a broader conversation within the interpreting community about neurodivergence and interpreting. In addition to their lived experiences as neurodivergent individuals, Amanda and Laura have experience interpreting for neurodivergent consumers and are both parenting neurodivergent children. They are looking forward to discussing neurodiversity and furthering the discourse in the interpreting profession with you in order to better support our students, colleagues, and consumers.
Rosemary Wanis
Rosemary Wanis, Ed. D., CDI was born hard of hearing in Egypt and immigrated to the US with her parents at the age of 9 months. She started using hearing aids and speech therapy at 5. In college she began to learn ASL and while earning her graduate degrees in Social Work and also Administration at Gallaudet she grew in her identity as a Deaf person. Rosemary has worked in social services for 10 years and is now teaching at Fresno State in California for both interpreting and Deaf studies classes. She became a CDI in 2005 and a National DI trainer in 2014. She joined the CALI team in 2018 and has served as content contributor, module facilitator, and PAW co-facilitator and COP co-facilitator. She is now a meta-facilitator for all of our content.
Deb Martinez
Deb Martinez has an AS in interpreting, BS in Human Services, and a MS in Public Administration. She has been professionally interpreting since 1994. Her certifications include RID (CI/CT, NIC: Advanced, SC: L) and Texas BEI (Master and Court). She believes in providing service to others and has served in various volunteer capacities within organizations and communities locally, statewide, and nationally . She has trained interpreters, developed a local mentoring program, and has presented on topics such as legal, depositions, ethics, case conferencing, the interpreting process, and consecutive interpreting. In addition to interpreting, she is an Integrative Wellness coach, Ayurvedic Wellness Counselor and yoga teacher. She is certified to teach mindfulness, and was trained in intentional communication as an instructor with the Kane Intentional Communication Institute (https://kanecommunicate.com/instructors/). She looks forward to sharing her knowledge and love of the work with others.
Nicky Macias
Nicky Macias (she/they) is a graduate of Gallaudet University's Graduate School, where in May 2023 she earned her Master's degree in Linguistics. Prior, they received a Bachelor's degree in ASL Interpreting from the University of South Florida. Currently, they are a PhD student at the University of California – Santa Barbara, studying trans/sociocultural linguistics within signing communities. Since 2021, Nicky has worked as a certified interpreter in the DMV area mainly working in community, postsecondary and video relay settings. Nicky is passionate about representing, uplifting and empowering intersectional LGBTQ+ communities and aims to make the linguistic, social and cultural phenomena that encompass the lived experiences of these folks accessible in academia and beyond.
Betty Colonomos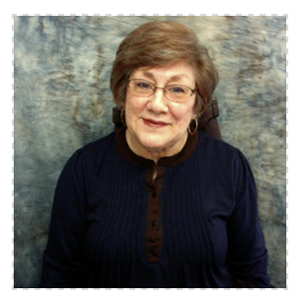 Betty M. Colonomos, currently serving as Director of the Bilingual Mediation Center, is a Heritage ASL signer. She has been teaching interpreting for over 45 years nationally and internationally. She was the second recipient of the Mary Stotler Award for excellence in Interpreter Education from CIT and, in September 2022, she received the CIT award for Excellence in Teaching. Betty has served on many national committees on standards and evaluation of interpreters and interpreter educators. She has developed the widely used model (Integrated Model of Interpreting – IMI) for teaching processes used in interpreting. Her current energies are focused on creating Communities of Reflective Practitioners and mentoring those who want to continue to elevate the interpreting field and provide quality services to Deaf and hearing communities.
Joseph (LJ) Williams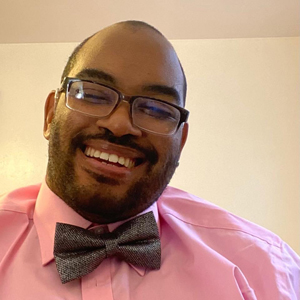 I was born and raised in Detroit Michigan. I enjoy working with Youth, specifically Deaf and Hard of Hearing Youth with additional needs. I have worn various hats throughout my career that include Paraeducator, Case manager, Customer Service Agent, Deaf Mentor, ASL Teacher, Workshop Presenter, and Seminar Facilitator. I am currently pursuing a Master's degree in Deaf Education.
Kierstin Muroski
Dr. Kierstin Muroski is the director of the RITE Lab (Research in Interpretation and Translation Education) and Assistant Professor in the Department of American Sign Language Interpreter Education at the National Technical Institute of Technology (NTID) at the Rochester Institute of Technology (RIT). She holds both master's and doctoral degrees in Interpretation and Translation from Gallaudet University and has over 18 years experience teaching and researching interpretation, translation, and linguistics in higher education. She is a nationally certified interpreter who has presented nationally and internationally in her field.
Andrea Smith
Andrea K Smith, MA, CI/CT, SC:L, NIC has been interpreting for over twenty years with a practice that has been primarily rooted in legal and scientific/technical fields. She currently serves as a designated interpreter on staff with the national ACLU Disability Rights Program supporting a Deaf attorney and numerous litigation and advocacy projects focused on the Deaf community.
Siavosh Hedayati
Siavosh Hedayati is an advocate, freelance writer, counselor, and educator. He can speak at least four different languages including, but not to be limited to, Farsi, English, Eshareh Irani (Sign language in Iran), ASL (American Sign Language), PSE (Pidgin Signed English), and Universal Sign Language. However, ASL is his preferred mode of communication because he relocated his residence to the United States of America when he was approximately fifteen years old. He attended high school and universities in America, where he acquired ASL and English languages. He possesses a Bachelor of Arts degree in Sociology and a Master of Science in Rehabilitation Counseling. Siavosh is strongly involved with disability rights activities, especially deaf, hard of hearing, and deafblind rights, in America and Iran. He has been volunteering to provide education programs for deaf and hard-of-hearing individuals in Iran through Instagram, Facebook, Telegram, etc. Siavosh successfully generated and published two books named Deaf Phenomenal Life in Iran and The Snag Tree. He has a strong passion for publishing more books.
Brent Tracy
"Brent Tracy is a proud Child of a Deafblind Adult and dual-certified interpreter from Boston. Currently, he works as an Interpreter Education Specialist and consultant. Since starting his interpreting career at Gallaudet University in 1999, Brent has worn several professional hats: interpreter, coordinator, mentor, and presenter.
He is motivated to address the strained climate in our ASL community by unpacking our cognitive processes; a powerful enemy of growth and collaboration. To support this initiative, he leverages his influence as CEO of Equal Access Resources Inc. on public and private platforms to galvanize stakeholders and foster honest dialogues.
Outside of work, Brent volunteers on several boards and committees including Deaf Inc., CASLI, and the DPI Member Section of RID. During his leisure time, he enjoys golfing, creating unique handmade bow ties for his business KnotTied and spending time with his lovely wife and 2 amazing children."
Crystal Stewart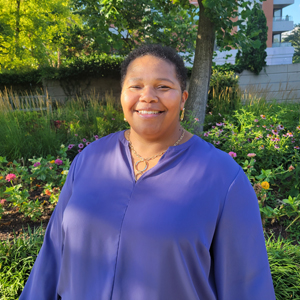 The Cincinnati African American/Black Interpreter Collaborative (CAABIC) has embarked on a journey of strategic planning, grant writing, workshop development and presentation skills within our membership with the assistance of local community resources. CAABIC will share our pitfalls in forming as an organization but more proudly we will share our success creating critical mass. CAABIC work has resulted in its members doubling the number of nationally certified AA/B Interpreters in Cincinnati, attaining high EIPA scores for Black Educational Interpreters, witnessing five members advance their degrees in education, and improve economic mobility for others. Cincinnati African American Black Interpreter Collaborative (CAABIC) has developed the skills in its membership to take up leadership positions within the profession. This kind of organization and success does not have to be isolated. We want to be a model for replication in other cities and municipalities. This presentation will assist to provide the research behind counter spaces, discuss ethical decision making and best practices in cultural competence, call in co-conspirators to leverage and uplift others, and assist participants in exploring where there may be opportunities to create counter spaces where they live, to identify resources within their community to promote and elevate Sign Language Interpreters of Color.
Daniel Israilov
"Daniel Israilov notices every single thing. His eyes capture the smallest details and he learns to imitate with his own art. This is where Visual Vernacular comes in, for him.
Born in Kazakhstan, then moved to Israel at the age of nine. At dinner tables, he'd impersonate family members, cracking up jokes, and telling stories. At twenty-four, there were more platforms to express his art, and he did just that on his social media. The storytelling led him to his wife, whom he married in New York City.
The city that watered his artistic seeds. As he learned American Sign Language (ASL), he learned what he has been doing all along, is called Visual Vernacular (VV). He continued to immerse himself in telling stories in VV and doing stand up comedy. He was rich in knowledge: knowing four languages and understanding several cultures – it was time for him to deliver.
A year later, he performed at colleges, non-profit organizations, and poetry clubs with his VV stories. He competed at ASL Elements with various talented VV artists. He taught ASL at Sign Language Center, teaching students how to navigate the language. Eventually Daniel began creating content and started offering Visual Vernacular workshops to interpreters who wish to improve their work.
With the modality of his fingers, his facial expressions and his body movements, he could tell endless stories. "
Wanya Jefferson
Wanya Jefferson is a 29 year old Black, queer King. He lives in Rochester, NY and is originally from Salem County, New Jersey. He graduated from RIT, (Rochester Institute of Technology) in 2019-oop 2017-2017.
Juliana Apfel
Ms. Juliana Apfel (she/hers) is a Deaf chicana queer interpreter and translator originally from Arizona and currently works in Washington D.C. She holds two Masters of Science Degrees, one from Arizona State University in Forensic Psychology, and the second from Rochester Institute of Technology: National Technical Institute of the Deaf in Healthcare Interpretation. Additionally, she holds a Bachelors of Science from Gallaudet University. Ms. Apfel has experience working as an interpreter, mentor and interpreter educator for courses such as Deaf Culture and Oppression. Ms. Apfel has a variety of interpreting experience ranging from interpreting in forensic, medical, legal, post-secondary and K-12 settings including platform work. Lastly, Ms. Apfel is currently serving as the co-vice chair on the Legal Interpreters Member Section for the Registry of Interpreters for the Deaf.
Marty Taylor
Marty M. Taylor, Ph.D., CSC, COI, is an educator, consultant, publisher, and interpreter. Her educational materials are used throughout North America, including Interpretation Skills: American Sign Language to English and Interpretation Skills: English to American Sign Language.
Robin Shannon
Robin S. Shannon, CDI, CLIP-R, works as a freelance CDI for conferences and legal settings all over the country, as well as international sign and DeafBlind where he has 23 and 10 years of experience, respectively. Robin holds both Bachelor's and Master's degrees in American Sign Language and Interpretation from Gallaudet University. Robin has been a certified trainer under NCIEC's legal team interpreting and CATIE's medical team interpreting, teaches for Portland Community College, and is now focused on training and mentoring interpreters.
Robin and Miako have teamed together and taught together at the local, state, and national levels. They provide trainings through agencies and affiliate chapters, as well as workshops at conferences, on the topic of deaf/hearing teaming.
Janis Cole, PhD., RSC, CDI
Janis Cole, PhD., RSC, CDI, Feminist, ASL/English Interpreter/Translator; Educator/Consultant, Performance Artist, and social justice community forum leader/facilitator. Janis is now semi-retired from teaching 40 + years at Boston University, Northeastern University and Gallaudet University presented various interpreting/translation and Deaf/Cultural Studies courses. Currently, Janis is semi-retired from teaching however, she teaches as an adjunct at several universities from time to time. She continues doing interpreting and translation work in private practice throughout the country. She is also actively engaged in interpreting leadership at the local, regional, national and international levels; doing research on Vestibule Balance for Deaf senior citizens; developing translation curriculum for a university. As CEO of LesDeux2, she does consultation work on bilingual literacy and translation projects. Janis has coordinated and co-chaired several national conferences including: the First International Deaf Translation Summit DC; co-chair for the First National Deaf Interpreting Conference in MN and National Deaf Translation Summit in Salt Lake City.
Cameron Larson
Cameron has been an interpreter for nearly 25 years, and has a Bachelor's degree in Linguistic, with a focus on signed languages, from the University of Texas at Austin. Cameron is currently in a psychedelic facilitator training program, one of the first cohorts to be trained as licensed facilitators in Oregon after measure 109 passed allowing psilocybin to be used for therapeutic purposes.
West Resendes
West Resendes is a Staff Attorney in the Disability Rights Program and Policy Fellow in the National Political Advocacy Department, where he uses disability rights litigation and community-centered advocacy tools to advance the ACLU's affirmative vision for reducing the role, power, presence, and responsibilities of police in schools and communities. Among other efforts, West is engaged in ongoing litigation to reform the statewide carceral and parole systems in Georgia for deaf and hard of hearing people. West is the first culturally deaf person to work at the ACLU since its co-founder, Helen Keller, and sits on the ACLU's Equity, Diversity, and Inclusion Council. Prior to joining the ACLU, West earned his J.D. at Yale Law School.
Wyatte Hall
Dr. Wyatte C. Hall is an Assistant Professor of Public Health Sciences at the University of Rochester, researching the social epidemic of language deprivation and associated consequences in deaf communities. Dr. Hall mentors deaf professionals and students especially with access issues as a faculty fellow in the Institutional Office of Equity and Inclusion. Dr. Hall also publishes and presents on various aspects of ASL interpreting with a focus on examining theory, approach, and ethics.
Sam Sepah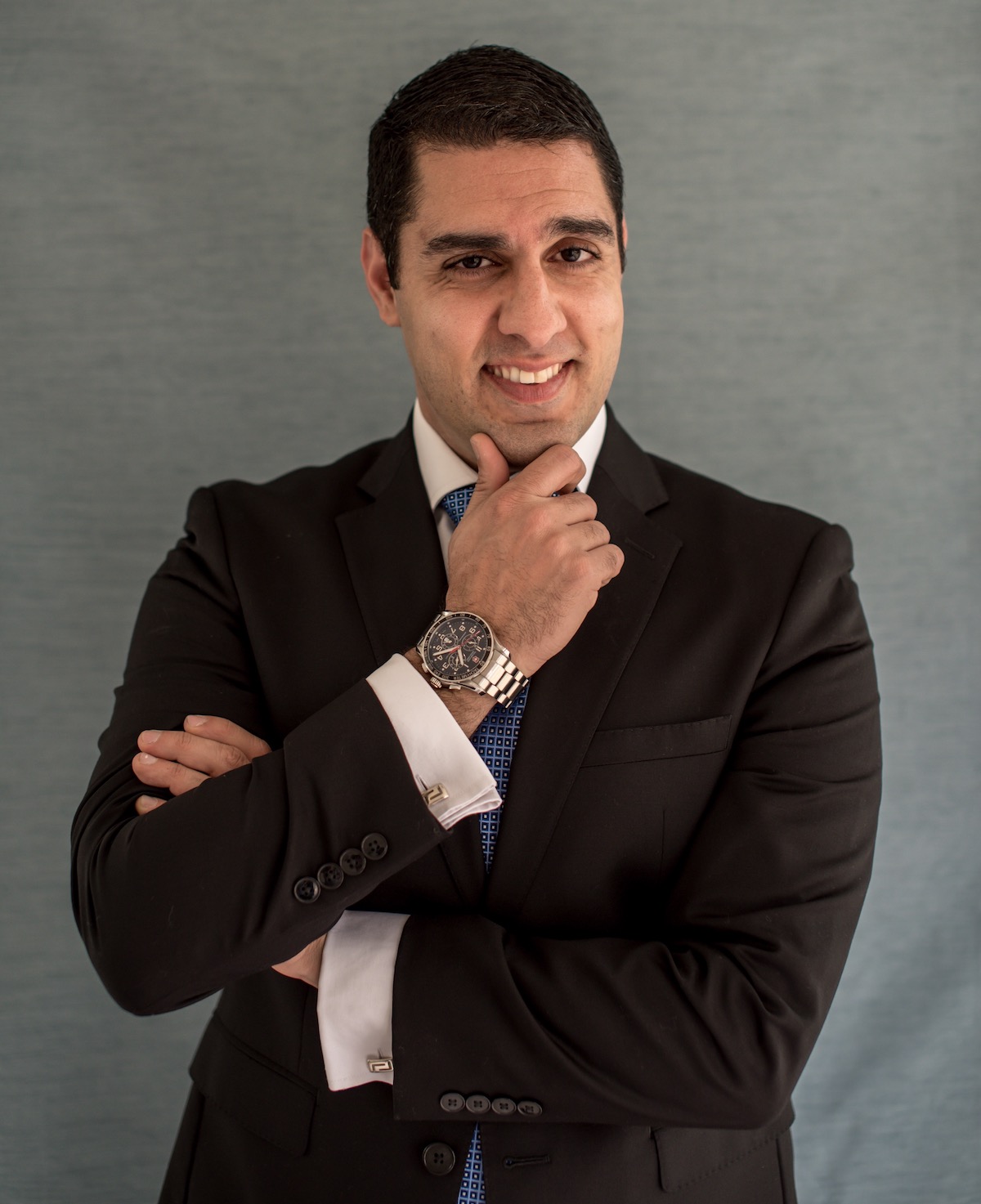 Sam Sepah has been a leader in organization management and accessibility technology for the last 17 years. At Google, he drives innovations in accessibility technologies and maintains research portfolios that are global in scale. Most importantly, he elevates product experiences for users with Deafness and other disabilities, bringing equity and an increase in quality of life to Google's consumers. A tireless evangelist, Sam was instrumental in influencing Google to make products more inclusive. You can see the results of his impact on the following products and platforms: Android, Chrome, DayDream VR, Waymo, Google Glasses and YouTube.
Judy Cain, CI, Ed-K:12, MA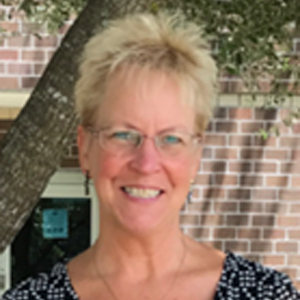 Judy, teacher of Deaf/Hard of Hearing 1984-2020 & RID certified since 2000, was recipient of Indiana's first "Judith Carson Outstanding Educational Interpreter Award" and "2012 RID Region III Distinguished Educational Interpreter Award"; served on the RID Educational Interpreter Task Force (EITF), Affiliate Chapter Relations Committee (ACRC), Indiana EITF and Indiana Deaf Education Committee; served as president, vice president & secretary of Indiana RID; is passionate about quality interpreting services for Deaf/ Hard of Hearing students; Co-owner of C & C Connection, LLC, focusing on educational interpreters (training, skills evaluations & improvement plans). Judy & her husband, Gary, live in Indianapolis."
Naomi Sheneman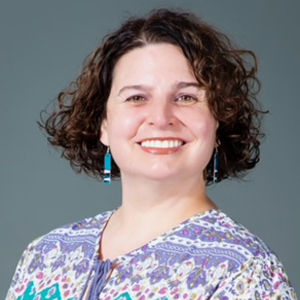 Naomi Sheneman has been working professionally in the interpreting profession since 2000 in various roles. She is a consultant, researcher, educator, interpreter, and evaluator. She is the first deaf woman to receive a Ph.D. degree in Interpretation from Gallaudet University in 2018. She gives presentations and training both nationally and internationally, focusing on ethics, deaf interpreters' work, power dynamics in interpretation, and medical interpreting. Her publications include a study on Deaf interpreters' ethics, interpreting in international conferences, and power imbalances in interactions between deaf people and interpreters. Her most recent publication, John Benjamins Publishing Company, argued for the need for critical disability lenses in the interpretation and translation of both spoken and signed languages. In 2022, she received the "Excellence in Research" award from the Conference of Interpreter Trainers.
Laura Maddox Polhemus
Laura Maddux Polhemus (she/her), PhD, NIC Advanced, BEI Advanced, has been involved with the Deaf community for more than 23 years as an ASL student, interpreter, interpreter educator, and friend. Laura gained her BBA in Business Administration from Sam Houston State University before adding an AAS in Interpreter Training from Tyler Junior College. She studied Applied Linguistics at Texas Tech for her MA, and her thesis focused on having ASL students and Deaf students of English help each other with their language learning from a distance. Laura received her PhD in interpretation from Gallaudet University in 2015, during Her dissertation resulted in a publication, "Source Attribution in ASL-English Interpreter Education: Testing a Method", with the International Journal of Interpreter Education. While obtaining her PhD she was diagnosed with ADHD, and has been on a journey to discover what that means in her life and work ever since. She has also investigated self-talk in interpreters, and published "The Committee in My Head: Examining Self-Talk of American Sign Language-English Interpreters" in Translation and Interpretation Studies. She has also done research on how novices and experts experience self-talk and how to improve interpreting students' self-efficacy. Laura was heavily involved in planning and running the 2015 and 2019 World Association of Sign Language Interpreters Conferences. She has presented for CIT, RID, Critical Link, TSID, and more. She is currently an Assistant Professor at Bethel University in Mishawaka, IN where she searches out methods to teach her increasing number of neurodivergent students.
Su Isakson
Su Kyong Isakson, MA, NIC, Ed:K-12, is the daughter of Deaf South Korean immigrants. As a Coda, Su Kyong's heritage languages are Korean Sign Language, American Sign Language and Korean. She began her professional interpreting career in 2009 and is an Assistant Professor in the Interpreter Preparation Program at the Community College of Baltimore County in Catonsville, MD. Ms. Isakson is co-founder of The Coda Network, an online learning community for Codas seeking personal and professional development. Most recently, her focus has been supporting the Asian Deaf and Coda communities through her work. Su Kyong Isakson has served as CALI content creator on the following Units of Learning: Interpreting Strategies used with Deaf Immigrants, Interpreting Strategies for Deaf Multilinguals, and Understanding the Deaf Immigrant Experience. She has also served as CALI Module I – An Introduction to Atypical Language: Contributing Factors and Implications facilitator, Practical Application Week facilitator, and conference presenter. Her contributions include Heritage signers: language profile questionnaire (2016), and The Case for Heritage ASL Instruction for Hearing Heritage Signers (2018), "Between Two Worlds, I am Whole" in We are Codas -Between the world of hearing and the world of silence (pp. 347-388) an anthology of South Korean Coda stories, and Infusing Social Justice in Interpreter Education (2022).
Tamar Jackson Nelson
Tamar Jackson Nelson, PhD, CI & CT, NIC Master, is an ASL Interpreter/Mentor/Educator who graduated with honors from Gallaudet University's doctoral program in Interpretation with a focus on pedagogy and research. Her research investigated the impact of preparation on interpretation. Tamar has taught interpreting in postsecondary settings, including Gallaudet University (undergrad and graduate) and Saint Paul College. She has presented on numerous topics, including omissions, processing time, power and oppression, and LGBTQI consumers at conferences for the Registry of Interpreters for the Deaf (State, Regional, National) and the National Association of the Deaf. Tamar has worked as a mentor, educator, and community interpreter, including post-secondary work and video relay service interpreting for the last twenty-two years in California, the Metro DC Area, and the Midwest. Tamar is dedicated to the development of the interpreting profession and to cultivating respect of the interpreting profession and the Deaf community among practitioners and consumers.
Morgan Jericho
waiting for this bio
Bonnie Goben
Bonnie Goben, MA, CDI (she/her/hers), is Sorenson's Program Manager for Community Training and Outreach, coordinating Deaf Interpreter Academy programs. Bonnie has many years of experience working in the Deaf and Interpreter communities, teaching as adjunct staff in Interpreting Training Programs, mentoring, and advocating for Deaf/Hard of Hearing people. Bonnie is also owner of an interpreter scheduling agency, ASL Connections, LLC. In the past, Bonnie has enjoyed working for employers such as the Kansas Commission for the Deaf and Hard of Hearing and the Resource Center for Independent Living.
Laurie R. Shaffer, Ph.D, CI & CT, NIC-A, EIPA 4.5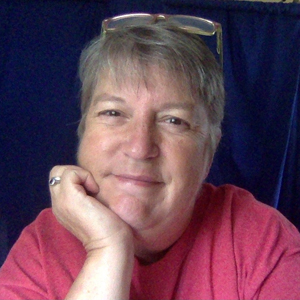 Laurie Shaffer has been a practicing ASL/English interpreter for over 30 years. She now is director in the ASL/English Interpreting degree program at University of New Hampshire-Manchester. She did her doctoral studies in interpretation and Translation at Gallaudet University, completing her degree in 2018. Her dissertation "In-Between: The Social Organization of American Sign Language-English Interpreters in the Medical Context" applies a unique sociological framework to the work interpreters do.
Caitlin Ramsey Wolford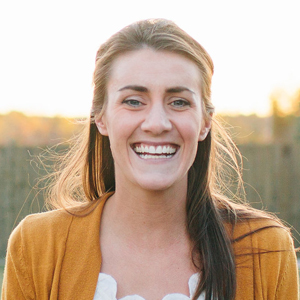 Caitlin Ramsey Wolford, MA, NIC, (she/her) works as a freelance interpreter under her interpreting business Wolf Interpreting. Caitlin is also the Founder of CORE Interpreters, a nationwide mentorship program for sign language interpreters. Caitlin presents regularly on behalf of CORE. She also provides professional development training for interpreting agencies and interpreter training programs. In 2020, Caitlin published a book about mentorship and the CORE program called ""Interpreters Supporting Interpreters"" with her colleague, Katherine Perchik. When Caitlin is not working, you can find her hiking and gardening with her partner, Jason.
Caitlin and Kevin believe in supporting the next generation and mentorship is one approach to accomplishing that mission.
Jeremy Brunson
"Dr. Jeremy Brunson brings 20 years of experience in the field of equity, diversity and inclusion in different capacities. Over the years, he has consulted for schools, courts, law firms, government organizations, United States diplomats, and foreign governments on the importance of inclusivity and provided implementation strategies. He has been fortunate enough to hold positions where he could lead diverse teams to effect change.
In 2017, he received a Fulbright Specialist post to Mongolia where he worked with a non-profit organization to improve access across Mongolia. He also provided training on power, privilege, and oppression in the United States, United Kingdom, Canada, South Africa, and India. Dr. Brunson holds master's degrees in Justice and Social Inquiry and Sociology from Arizona State University and Syracuse University, respectively. He also holds a Certificate of Advanced Study in Disability Studies from Syracuse University, where he also earned his doctorate in Sociology. He has taught undergraduate and graduate courses in sociology and interpreting at a number of colleges, including Gallaudet University."
Mona Mehrpour
Mona Mehrpour is a heritage signer of ASL and the daughter of two deaf parents. Over the past decade, she has interpreted in various settings, including educational interpreting in K-12 and post-secondary settings, video relay, medical, community, and public services throughout Northern California. Throughout her interpreting journey, she has completed an interpreting training program, received a 4.0 on the EIPA, and became a nationally certified interpreter (NIC). Mona currently resides in Central Virginia, continuing her interpreting journey by engaging in legal interpreter training. As an immigrant and a child of immigrants from Iran, Mona grew up in multiple deaf communities, which is her source of inspiration for continual growth. She thrives on her connections with her peers in dialogues about personal development and dissects interpreting work to understand the decision-making processes to provide the best possible access for our diverse deaf communities.
Arlyn Anderson
Arlyn Anderson, MA, CI, CT, PCC is a mental health interpreting consultant, compassion fatigue educator and internationally credentialed personal coach. Arlyn has dedicated her expertise and heart to individuals and projects benefiting the interpreting and Deaf communities, including RID Standard Practice Papers on Mental Health Interpreting and Video Remote Interpreting, and the NCIEC Mental Health Interpreting Domains and Competencies. Arlyn is the co-founder of the Peer Support and Consultation Project for Interpreters (PSCPI), and she currently facilitates multiple groups and trains facilitators focused on interpreter effectiveness and well-being. Arlyn is the author and lead mentor of the Whole Interpreter's Guide to Mental Health Interpreting. Arlyn received her MA in Human Development, from St. Mary's University, in Minneapolis, where she concentrated her studies on the intersection of clinical psychology and interpreter and therapist wellness. Arlyn is the owner of Whole Interpreter Enterprises, LLC and ID Matters.biz.
Carla Mathers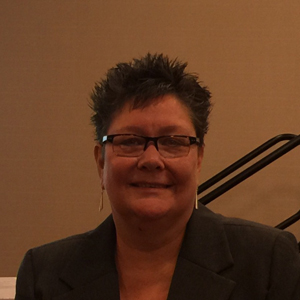 Carla M. Mathers, Esquire, SC: L practiced law in Maryland and the District of Columbia for over twenty years. She currently is an independent consultant teaching legal interpreting. Ms. Mathers' law degree is from Howard University School of Law. Ms. Mathers' interpreting degree is from the College of Southern Idaho. She currently serves on the District of Columbia Courts Language Access Advisory Committee, and the Registry of Interpreters for the Deaf Legal Interpreting Credential Task Force. Ms. Mathers sat on the Advisory Group for Language Access to develop standards for language access in courts for the American Bar Association. Ms. Mathers also sat on the Maryland Administrative Office of the Courts' Advisory Committee on Interpreters Sub-committee on Ethics and Sub-committee on Testing and Training. She served as an adjunct instructor for the Gallaudet University Department of Interpretation. She served as Vice President for the Conference of Interpreter Trainers.
Marisa Rivera
Marissa Rivera (she/her) is a mixed-race child of Deaf adults. Her father is Puerto Rican, and her mother is Western European. She holds a Masters (MA) in Interpreting Studies and Communication Equity from St. Catherine University, a Bachelor's Degree (BA) in Communication Studies from Gallaudet University and an Associates degree from an Interpreter Training Program (ITP) at Front Range Community College. Marissa is an ASL interpreter based in Connecticut.
Nikki Cherry, M.Ed., NIC (they/she)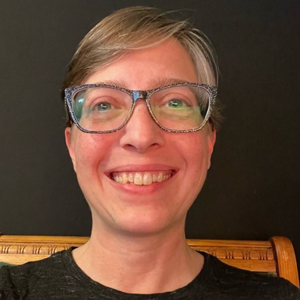 Nikki Cherry (they/she) is a nationally certified ASL Interpreter and agency owner who promotes the inclusion of historically marginalized folx – specifically Black folx, Indigenous folx, People of Color, LGBTQIA folx, and disabled folx. Nikki currently resides in NW Arkansas, works with the RIT/NTID Deaf Healthcare and Biomedical Sciences Hub as Designated Interpreter/Access Coordinator, runs their agency Specialized Interpreting Services, and mentors interpreting students and less experienced interpreters.
Dawn Duran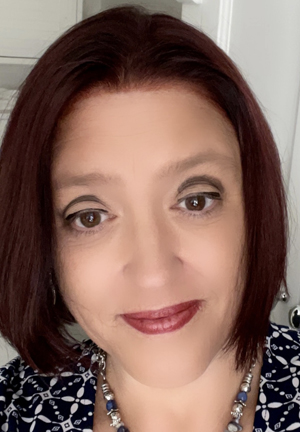 Dawn Duran is an RID NIC Advanced, RID SC:L. She earned her B.S. in Human Development, focusing on Language Development from Brigham Young University. She has been interpreting since Jan. 1990. She was trained by the VERA institute in interpreting for survivors of domestic and sexual violence. She partnered with multiple agencies serving deaf survivors to provide training for interpreters in this field. She has been teaching on this topic for more than fifteen years. She served on the RID Professional Development Committee (PDC) for 11 years. She currently works full-time as the Chief Marketing Officer for ASL Communication.
Susan Brown
Susan E. Brown, M.Ed, Ed:K-12, is the director for the Colorado Commission for the Deaf, Hard of Hearing, and DeafBlind Rural Auxiliary Services RISP Project and an adjunct faculty member at the University of Northern Colorado Department of ASL & Interpreting Studies.
Miako Villanueva
Miako Villanueva has been interpreting professionally since 2001, working primarily as an independent contractor specializing in advanced educational, government, business, religious, and performing arts settings. She received interpreter training from Pikes Peak Community College in Colorado Springs, where she also worked as a residential coordinator at the Colorado School for the Deaf and the Blind. Miako is also a Professor of Linguistics at Gallaudet University, where she teaches undergraduate and graduate courses. Her specialization is applied linguistics and engaged research – incorporating knowledge and approaches gleaned from linguistic research directly into language teaching, curriculum development, language assessment, interpretation, and interpreting pedagogy.
Carolyn Ball
Carolyn has been a member of RID since 1994. She is currently the Affiliate Chapter Liaison for the Registry of Interpreters for the Deaf. Carolyn has served on several national boards and loves to be involved in the Deaf Community. She enjoys researching the history of interpreters and interpreter educators and how to become effective leaders. In her free time Carolyn enjoys hiking, biking and spending time with her family.
Tarra Grammenos, M.S., SC:L, NIC Advanced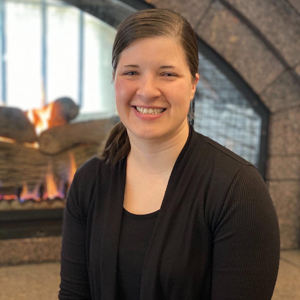 Tarra Grammenos, M.S., SC:L, NIC Advanced, holds a Master's Degree in Criminal Justice, Graduate Certificate in Legal Interpreting, Bachelor's Degree in Psychology of Deviance, and Associates Degree in American Sign Language /English Interpreting. Born and raised in Minnesota, Tarra has been a freelance ASL/English interpreter for 15+ years. She enjoys traveling and presenting various workshops. She's been heavily involved with her local MRID chapter as previous president, conference chair, and various committees. She resides in Minnesota with her partner, Patrick and their adorable chihuahua, Junior.
Kyle Duarte, PhD, Nic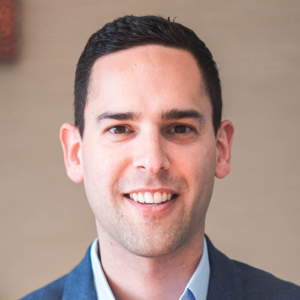 Kyle Duarte (he/him) is the owner of The Kyle Duarte Company, a sign language interpreting and realtime captioning agency headquartered in Washington, DC, and providing services nationwide. Kyle holds a bachelor's degree in product design from Stanford University, a master's degree in linguistics from Gallaudet University, and a doctoral degree in computational linguistics from the University of South Brittany in France. Kyle brings LGBTQ+, Latinx descendant, and international cooperation perspectives to his work. When he is not interpreting, he enjoys traveling the world, discovering new wines, and tending the garden with his husband and guard cats.
Colin Lualdi
Colin Lualdi is a physics PhD candidate in the group of Paul Kwiat at the University of Illinois Urbana-Champaign, where he studies quantum information science. He is involved at all levels of ASL STEM development, ranging from training local interpreters to serving as a contributor to various national ASL STEM projects, including Quantum ASL and ASLCORE. A graduate of the Learning Center for the Deaf in Framingham, MA, Colin holds a BA in physics and certificates in linguistics and computer science from Princeton University.
Kathy Goodson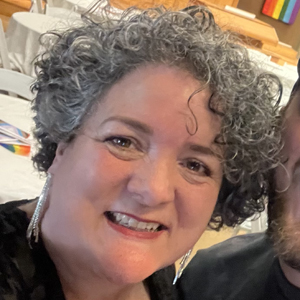 Kathy began her American Sign Language journey in Tampa, Florida and has been working as a sign language interpreter since 1996 beginning in Atlanta, Georgia. She received her Certificate of Interpretation and Certificate of Transliteration in 1999/2000. In 2001, she graduated from California State University, Northridge with an Interdisciplinary Master's degree including coursework from both Communication Studies and Linguistics. While Kathy has served as an adjunct faculty interpreter educator in a variety of colleges in Southern California, her passion is working with interpreters in a peer mediation setting. Continually practicing the Integrated Model of Interpreting (IMI), her theory of learning is shaped by Lev Vygotsky. She strives to create spaces that allow for authenticity, vulnerability, and passion for understanding the "why" behind the various decisions made by sign language interpreters. Kathy also actively works on unpacking her privilege. She strives to center those who have different multi-layered identities than she. In 1993, she married her husband and moved once more to Southern California. Kathy currently lives in Pomona with her husband and children.
Gloshanda Lawyer
Gloshanda Lawyer, PhD is a community-based Disability + Language Justice practitioner with an emphasis in abolition and making social justice spaces more accessible. She also does research, workshops, trainings, and consultations at the community, national and international levels. Her research focuses on issues of social justice, colonization, and Deaf Education and Deaf Studies with emphasis on analyzing systems of power. She also advocates for multilingualism for Deaf, DeafBlind, DeafDisabled and Hard of Hearing populations and for Reproductive Justice, Language Justice, and Disability Justice for Black and Disabled birthers in the United States and the Global South. She has been a K-12 Deaf educator, early interventionist, and professor of Deaf Education, Deaf Studies, and Interpreter Education. She has also been a multilingual interpreter for more than 10 years.
Vernice Williams
Vern is a National Certified American Sign Language interpreter for almost 10 years now. She obtained her MA of Interpreting and Communication Equity from St Catherines University. She moved to the Washington DC area in 2017 to enhance her career and that she did. With the ability to meet a plethora of diverse interpreters growth was inevitable. Vern believes grace and collaboration is the key to a strong community. At the end of the day we ALL need each other.
Becky Stuckless
Becky Stuckless has been working as an interpreter for over 30 years in a variety of settings. Her area of focus has been working in Legal Settings and working within the IMI Community of Practice. Becky is a Deaf Parented Interpreter who is grateful to her parents for the gift of ASL and her exposure to the Deaf community and considers the Deaf Community her home. Becky is certified with Canadian Association of Sign Language Interpreters and currently serves on their Board as Vice President. Becky is READY and looking forward to learning with you at the RID Conference.
Christine Multra Kraft
Christine Multra Kraft, CDI, is Director of Community Outreach and Initiatives for Sorenson's Interpreter Education Professional Development, supporting Deaf Interpreter Academy, Compass Heritage Language Interpreter training programs and community partnerships. Christine is a longtime interpreter trainer and curriculum developer specializing in language and skill development. She is active in the Indianapolis collaboration to grow the availability of professionally trained Deaf interpreters and support best practices and use of Deaf-hearing interpreter teaming. Christine's research interest and specialty area is boosting interpreter's language abilities to support better interpreting success. She also continues to work as a Deaf interpreter in the community.
Suzette Garay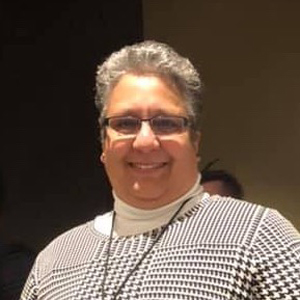 Dr. Suzette Garay- is BIPOC Deaf and a third generational Latina(x) from South America, Nicaragua. She holds the following degrees: BA, MA. PSY.S, and a Ph.D. Her resume includes the following qualifications: 25+ years of direct teaching, evaluating, and mentoring with ASL/Interpreter students, working nationally-certified interpreters, and/or community Deaf members. She also has invaluable personal experiences and success teaching, evaluating, and mentoring with BIPOC students in Interpreter Education Programs.
Lisa Jucha
Lisa has 18 years experience supporting two federal agencies' Deaf employees. She has had the pleasure of working with Deaf employees in administrative and highly technical environments in classified and unclassified environments. Lisa has also worked as a video relay interpreter and has extensive community interpreting experience in a wide variety of settings. Lisa studied interpreting at William Rainey Harper Community College in Palatine, Illinois before obtaining her bachelors degree in Human Development at the University of Illinois at Champaign, Urbana. Lisa currently resides in Fredericksburg, VA, where she is awed by all of the greenery after spending 20+ years in Los Angeles, CA.
Kevin Dyels, CI, CT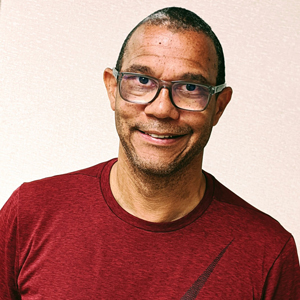 Kevin Dyels is a full-time certified ASL interpreter for Sorenson Communications. He is also an owner of a performing arts interpreting company called First Chair Interpreted Productions which provides ASL interpreters for 150 performing arts events each year. He has held executive Board and managerial positions with interpreting private and nonprofit organizations throughout the country and commits to mentoring veteran and new interpreters in the interpreting profession.
Originally from northern California, Kevin presents interpreting workshops in theater, affect, team building, and self-confidence both nationally and internationally. He has traveled to India, Romania, Hong Kong, and South Africa with Quest Visual Theatre, a performance group that presents workshops and performances to deaf and hearing audiences around the world.
Kevin coordinates interpreters for various conferences and festivals throughout the year, works as a professional sound designer and disc jockey, and in his spare time enjoys international travel. Kevin has a degree in theater from the University of Maryland and is married to a partner from Hong Kong. They share a Grey Tuxedo kitty named Sylvestre.
Sarah Wheeler
Sarah Wheeler is a freelance ASL/English interpreter, Coda (Child of Deaf Adults), and emotional intelligence aficionado. With over 16 years of professional experience, Sarah has presented nationally and internationally on ASL/English interpreting topics. She has served in the Air Force and holds a B.A. in Business Management, a Certificate in Nonprofit Management, an M.Ed. in Interpreter Pedagogy, and a Master's in General Psychology. Sarah's work is centered on emotional intelligence within the interpreting field, fostering authentic, collaborative experiences between individuals and communities.
Royce M. Carpenter
Dr. Royce M. Carpenter is an Associate Professor, Interpreter Education Program coordinator. She has interpreted in many settings for 22 years and has been teaching for 15 years. Dr. Carpenter is also a trainer and workshop presenter on cross-cultural mentoring, diversity, equity and inclusion, and leadership cultural competency for higher education institutions, for-profit and non-profit organizations. Carpenter's work includes teaching and facilitating courageous conversations necessary for interpreters, students, educators, leaders, and communities to look outward and within. She says understanding oneself and others is an important steppingstone to equality and inclusion. Royce holds a Registry of Interpreters for the Deaf, National Interpreter Certification: Master level and a Higher Education and Leadership Ed.D. from National Louis University.
Amber Burley Munnerlyn
The Cincinnati African American/Black Interpreter Collaborative (CAABIC) has embarked on a journey of strategic planning, grant writing, workshop development and presentation skills within our membership with the assistance of local community resources. CAABIC will share our pitfalls in forming as an organization but more proudly we will share our success creating critical mass. CAABIC work has resulted in its members doubling the number of nationally certified AA/B Interpreters in Cincinnati, attaining high EIPA scores for Black Educational Interpreters, witnessing five members advance their degrees in education, and improve economic mobility for others. Cincinnati African American Black Interpreter Collaborative (CAABIC) has developed the skills in its membership to take up leadership positions within the profession. This kind of organization and success does not have to be isolated. We want to be a model for replication in other cities and municipalities. This presentation will assist to provide the research behind counter spaces, discuss ethical decision making and best practices in cultural competence, call in co-conspirators to leverage and uplift others, and assist participants in exploring where there may be opportunities to create counter spaces where they live, to identify resources within their community to promote and elevate Sign Language Interpreters of Color.
Nathan Fowler
Nathan Fowler, NIC-A, is a nationally certified ASL/English interpreter who enjoys exploring interpreting with colleagues. In 2007, he graduated from Northeastern University, double-majoring in linguistics and in ASL/English interpreting. He was credentialed by Massachusetts in 2007, and subsequently certified nationally by RID in 2009 (NIC), and again in 2011 (NIC-A). In 2009, Nathan began studying the Integrated Model of Interpreting (IMI), and he hasn't stopped. The IMI provides a framework for reflecting upon and understanding his work, and as a tool for discussing work with others. Since 2010, Nathan has been an active member of the Etna Project, a retreat-style professional development series based on the IMI and facilitated by Betty Colonomos. Nathan has been an active member of RID, serving on various committees, including the PDC. He has been similarly active in his local affiliate chapter, MassRID. He lives in Massachusetts, and works at UConn and in private practice.
Anne Braun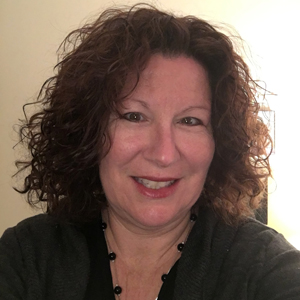 Anne has been practicing interpreting in the DC/ Maryland area since 1997. She currently works in government, community and VRS settings and is Co-Director of Resources at Deaf Access Solutions. Anne has an Bachelors degree in Special Education and a Masters Degree in Deaf Education. Anne was an adjunct professor in the Interpreter Training Program at Community College of Baltimore County for nine years teaching both theory and interpreting process/skills classes. Anne has extensive training and experience with the Integrated Model of Interpreting (IMI). Anne has been involved with the Etna Project for ten years. The Etna Project is a community of American Sign Language practitioners who meet several times a year to reflect on their work and how they can positively impact the field. These experiences have helped her gain a better sense of the interpreting process, her work and how to effectively work with mentees. She has mentored colleagues, both seasoned interpreters and those just entering the field, for the past twelve years.
Tiffany Hill
Tiffany Hill is a Washington, DC/DMV native, born in the District and raised in the Metropolitan area where she is the founder of First Choice Interpreting Service, LLC and works as a trilingual (Spanish) interpreter and interpreter mentor. She is a community bred interpreter beginning with a four year mainstream ASL program in high school, which led to an internship at Kendall Demonstration Elementary School for the Deaf, followed by the completion of her ITP at CCBC. She received her RID CI and CT in 2004 and her NIC-Advanced in 2009. She is a self-proclaimed couch scholar with a passion for expanding our human capital through dialogue and meta analysis, with a strong emphasis on improving and enhancing the field for Black, Indigenous and Interpreters of Color. When she is not running races and lifting weights, she is traveling the world and reading books. Usually at the same time.
DeAnna Swope, MPA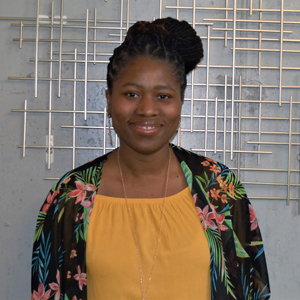 DeAnna Swope is a leader and advocate in the Deaf community. She has a BA degree in both social and criminal justice as well as MA in public administration. She worked as the director of the Bridges program in GA serving survivors of domestic violence. In that position, She trained interpreters as well as other agencies about working with Deaf survivors. She currently works as the Senior program associate on Accessing Safety Initiative at Activating Change.
Emily Girardin
Emily G. Girardin, Ed.D., Ed:K-12 is an interpreter and co-director of the Preparing School Interpreters Project (OSEP: H325K2100024) at the University of Northern Colorado. Dr. Girardin recently defended her dissertation focused on the preservice preparation of school interpreters' language fluency as a foundational competency.
Bee Gehman
Bee Gehman (they/them) M.Ed., CSE, Founder and owner of jooux (Deaf Sexual Wellness Center) is an AASECT certified sexuality educator, with more than a decade of experience in providing caring, contentious, thoughtful sexual health and education services, and professional trainings for educators and interpreters. Experiencing their own barriers to sexual education and healthcare motivated them to get their masters in Human Sexuality Education. Bee strives to listen, respond and collaborate with communities, seeking to eliminate the health disparities within the Deaf, DeafBlind, DeafDisabled, Hard of Hearing, and Late-Deafened communities. Bee is passionate about education and access to sexual healthcare education. By providing sexual health education for people of all ages, professional training, and promoting affirming and comprehensive sexuality education in Deaf K-12 academic programs. They are a firm believer that advocacy and education cannot happen without genuine connections and dismantling systems of oppression.
Amy Williamson
Amy Williamson is a lot of things. A lover of the desert southwest, a book stacker who sometimes reads, a mediocre student who to the dismay of her 11th grade English teacher has achieved a PhD, a former foster parent, and a Coda. She is a reluctant parent who has learned that teen boys, at least her own two, are her jam. Amy and her husband, Bill, live in Vermont with their two Chesapeake Bay Retrievers, Polly and Lola. Amy has been interpreting in settings as varied as the classroom, the jail cell, on a stage in front of thousands of people, and bedside in hospice for more than 30 years. She is enjoying contributing to improving the quality of interpreters in her role as the Director of Academic Programs and Initiatives at Sorenson.
Jeni Rodrigues
Jeni Rodrigues, Ph.D., NIC-Adv. CI/CT, NAD IV has been a nationally certified signed language interpreter for over twenty years with specialized training in healthcare and mental health interpreting. Dr. Rodrigues earned her master's degree in Interpreting Pedagogy from Northeastern University in 2011, and she completed her Ph.D. in Interpreting from Gallaudet University in 2022. Her work explores access barriers deaf patients face in healthcare settings. Dr. Rodrigues is currently an Assistant Professor and the Director of Healthcare Interpreting Programs at the Rochester Institute of Technology, National Technical Institute for the Deaf, in the department of ASL and Interpreting Education.
David Spiecker
David Spiecker is a Deaf Ph.D. candidate in the Institute of Optics at University of Rochester, researching polarization effects of mechanically stressed optical elements and its applications. David has contributed to the development of technical ASL vocabulary through multiple projects like ASLcore, Quantum ASL, and other smaller projects.
DPI Panel
Deaf-Parented Interpreters have a rich culture and heritage, which are assets for hearing and Deaf interactions. Since hearing and Deaf interpersonal relationships are fraught with cultural and linguistic complexities, interpreters with multi-lingual, multi-cultural competencies can substantially improve outcomes among stakeholders.
That leads us to a difficult series of questions: Who is considered DPI? Who can identify as a Coda? How do DPI that can and cannot hear differ? How do these labels show up in our work?
During this session we will unpack perspectives and misnomers beyond a hearing, non-hearing binary framework with a panel of in-group members. We bring this difficult discussion to the table with the aim of gaining perspective and honoring differences to strengthen our alliances.
David Evans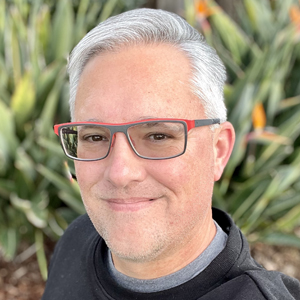 David is a student and practitioner of the Integrated Model of Interpreting (IMI), which allows interpreters to view and analyze their work in holistic and non-evaluative terms, and is dedicated to the practice of reflective dialogue by attending the Etna Project: A Community of Reflective Practitioners since 2008. A nationally-certified practitioner providing ASL–English interpretation and translation services since 1987, David works extensively in conference and platform arenas, 12-step/recovery, performance, and community settings. Educating interpreters since 1991, David puts the "work" in workshop with sessions that are interactive, entertaining, and informative—striving to co-create inclusive, relaxed, and safe environments for all audiences. He tries to emulate a Vygotskian approach, and believes we learn best when we can engage in activities followed by reflective dialogue with others. He continues to develop his skills as a listener and reflective educator by attending and also assisting in training opportunities offered by Betty Colonomos and the Bilingual Mediation Center. David founded his company, Bridge Communications, in 1996 to further his goals of providing skill-building and video materials for interpreters. Accomplishments include presenting at two National Alliance of Black Interpreters (NAOBI) conferences, one National Association of the Deaf (NAD) conference, and five national RID conferences (once with a record attendance of over 1,250 participants in his session), numerous regional and state conferences, as well as local seminars and workshops. Raised in the Kansas City Deaf community, David now makes his home in Minneapolis with his kitty, Boober.
Kenton Myers, NIC, QMHI, ABICE, CHI™, CMI-Spanish, AL CCI, BEI Trilingual Advanced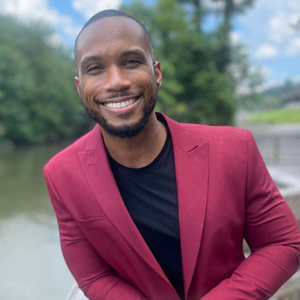 Kenton Myers is a trilingual interpreter based out of Birmingham, Alabama. He is well known across the South for his leadership in the advancement of the interpretation and translation field. Kenton serves as president of the Interpreters and Translators Association of Alabama (ITAA), an organization composed of professionals working in over 12 languages, working to promote the profession, provide community education, and support continuing education for those working in the fields of interpretation and translation. Recognizing the need for more qualified interpreters, he has co-authored a 40-hour English/Spanish language healthcare interpreter training program to prepare individuals for national certification. Committed to holistic wellness, Kenton is also a Licensed Massage Therapist, Hispanic Outreach Wellness Instructor, and an IronTribe fanatic.
Crystal Eusebio
Crystal Eusebio, first generation Deaf Filipino-American with a passion for education, accessibility, inclusivity, and outreach. Her background in Higher-Ed and multiple teaching certifications, as well as a passion for data and analysis allows me to connect Deaf and hearing communities through both my work and my everyday life, and to generate ideas to make programs inclusive and accessible. Currently, she works at Screening and Evaluation Coordinator at MCDHH to ensure Screening program up and running. For her, Screening Redesign is a huge endeavor, and she is excited to transform the Screening to include the multicultural diverse Deaf and interpreter communities. During off hours, she teaches ASL, and she is involved with the Road to Deaf Interpreter (RDI) program. Recently, she completed her Yoga Teacher training and became certified Yoga Instructor. She hopes to make yoga accessible for the Deaf and Hard of Hearing communities.
Holly Pearson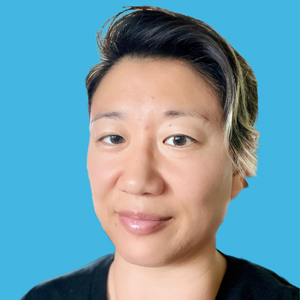 As Deaf BIPOC, Holly Pearson, Workforce Development Coordinator and Crystal Eusebio, Screening and Evaluation Coordinator currently work at Massachusetts Commission for the Deaf and Hard of Hearing (MCDHH). In both of our roles, our work is centered around structural changes for equity, justice, access, and diversity that aligns with the Deaf communities needs and values from an intersectional standpoint. Equitable communication access is not only about language access, but also about addressing different intersectional forms of oppression within the Deaf communities. We are also passionate about building and ensuring that the Deaf Communities have representation in the partnership and collaboration within our work.
Carrie Martin
Carrie Martin, NIC (she/her/hers) is a full-time interpreter at the Indiana School for the Deaf. She has presented and coordinated numerous interpreter trainings, most recently presenting on Deaf-hearing interpreter teaming strategies. She serves on the Indiana Chapter of RID Board as secretary and has supported ICRID in different roles over the years, being named as ICRID Member of the Year 2011. Carrie taught math at ISD for several years before becoming staff interpreter. Carrie's interpreted in VRS, community and educational settings and is a longtime advocate for best practices in interpreting and greater collaboration with the Deaf community.
Theresa Baker-Simms
Theresa Barker-Simms , is from a large Deaf family, and is fourth generation Deaf. She currently lives with her husband and their daughter, along with 2 dogs in Ontario, Canada. Theresa started interpreting at a young age for her parents, friends and family. Theresa has lived in various places- in two completely opposite sides of the globe, from Africa to the Northwest Territories in Northern Canada. She is also currently the president for Canadian Association of Sign Language Interpreters (CASLI) formerly AVLIC. Theresa has taken training in IMI, and is the only Deaf Interpreter to date to take the MHIT training and is currently one of few full-time freelance DI in Canada. She often works in court, legal, mental health, medical, media interpreting and various other settings.
Renee Phillips
Renee Phillips has a BA from University of Arkansas in Little Rock. Her degree is in Liberal Arts with a focus on non-profit leadership. Renee is involved in many different leadership activities, including the Non-Profit Leadership Summit held in Chicago. Renee is a teacher by day for high school students and studying to become a CDI. Renee is the recipient of the Optimist Scholarship award. She believes in the importance of helping others achieve their highest good and leads discussions on social justice and systemic racism. Renee currently co-facilitates several Antiracist PPO CEUs online courses offered at Diversity Academy for Interpreters.
Paris McTizic, MA, NIC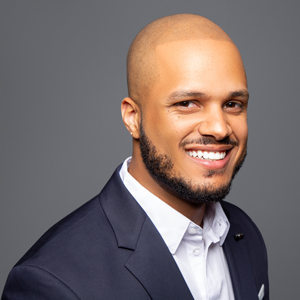 Paris McTizic is a skillful ASL/English interpreter based in the Washington metropolitan area. As the CEO and owner of The McTizic Interpreting Experience, LLC, he has established himself as a leader in the interpreting community and serves as a mentor to emerging sign language interpreters across the nation. Paris has extensive experience interpreting in various settings, including academia, government, video relay service, and even for NETFLIX. He is a passionate advocate for creating safe spaces and empowering communities of color, particularly Black and Brown Deaf people, and is committed to providing access to them for many years to come.
Barbara Spiecker, Ph.D.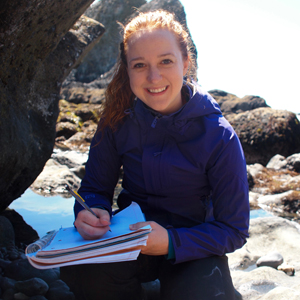 Barbara Spiecker (she/her/hers) is a deaf marine ecologist at the University of New Hampshire who uses mathematical and statistical tools, coupled with experiments and field observations, to answer questions related to responses of marine communities to climate change and monitoring and management of marine habitats. She is a co-founder of a non-profit, Atomic Hands that focuses on making science, technology, engineering, and mathematics (STEM) engaging through ASL. We create videos covering varying STEM topics, give presentations and training on how to deliver STEM topics in ASL, and offer ASL-English translation services for anything STEM related. Barbara has also worked with state- and nationally-funded projects on developing STEM signs in ASL and state education departments to translate English-based standardized tests into ASL. She has a Ph.D. in Integrative Biology from Oregon State University, M.S. in Marine Biology from Northeastern University, and a B.S. in Biology from Rochester Institute of Technology.
Dr. Ardavan Guity, PhD (he/his)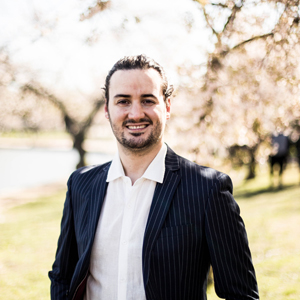 A native of Tehran, Iran, Dr. Ardavan Guity is from a Deaf family and attended Deaf schools for primary, secondary, and tertiary education. Passionate about spreading awareness to Iranian Deaf youth about the richness of their sign language and culture, he served as a delegate to the 2011 World Federation of the Deaf Congress in South Africa. His research interests are development of an Esharani corpus, how people could interpret Esharani appropriately, lexical variation in Esharani, Esharani word order, and ethics of working with signing communities. He published two books, Deaf Culture and Language and An Introduction to Iranian Sign Language (Esharani). He continues to actively support Deaf communities in Iran and around the world. He gave different presentations about Esharani and related topics to audiences in the USA and internationally both online and in person. He has been an adjunct instructor teaching Deaf studies or linguistics at Gallaudet University since 2019.
Elisa M. Maroney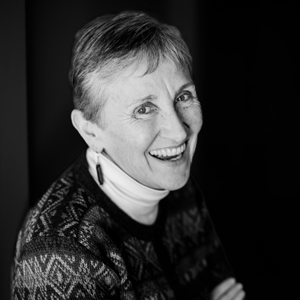 Professor Elisa M. Maroney completed her Ph.D. in Linguistics at the University of New Mexico in 2004. She has been a faculty member at Western Oregon University in the Division of Deaf Studies and Professional Studies since 1993. She co-coordinates the Interpreting Studies program and teaches undergraduate and graduate interpreting courses. She continues to interpret, consult, and teach workshops. She holds NIC, CI and CT, Ed:K-12, and ASLTA Certified. She served as a Commissioner on the Commission on Collegiate Interpreter Education from 2006 to 2015. She has collaborated with Ghanaian interpreter educators since 2015.
Akilah Z. Richardson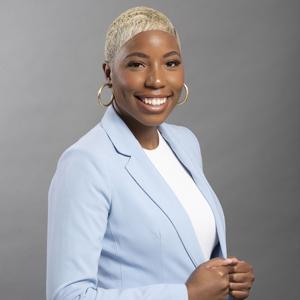 The Cincinnati African American/Black Interpreter Collaborative (CAABIC) has embarked on a journey of strategic planning, grant writing, workshop development and presentation skills within our membership with the assistance of local community resources. CAABIC will share our pitfalls in forming as an organization but more proudly we will share our success creating critical mass. CAABIC work has resulted in its members doubling the number of nationally certified AA/B Interpreters in Cincinnati, attaining high EIPA scores for Black Educational Interpreters, witnessing five members advance their degrees in education, and improve economic mobility for others. Cincinnati African American Black Interpreter Collaborative (CAABIC) has developed the skills in its membership to take up leadership positions within the profession. This kind of organization and success does not have to be isolated. We want to be a model for replication in other cities and municipalities. This presentation will assist to provide the research behind counter spaces, discuss ethical decision making and best practices in cultural competence, call in co-conspirators to leverage and uplift others, and assist participants in exploring where there may be opportunities to create counter spaces where they live, to identify resources within their community to promote and elevate Sign Language Interpreters of Color.
Mary Jo Schwie Loughran
Mary Jo Schwie Loughran is a nationally certified ASL/English interpreter. She works as a staff interpreter at UConn and in private practice. In 2014, she graduated from California State University, Dominguez Hills with a Masters degree in Negotiation, Conflict Resolution and Peacebuilding. In 2008, Mary Jo began studying the Integrated Model of Interpreting (IMI). The IMI continues to serve as an invaluable framework for reflecting upon and understanding of her work as well as a tool for discussing work with others. Mary Jo has been an active member of the Etna Project, a retreat style professional development series based on the IMI and facilitated by Betty Colonomos for approximately 9 years. She is passionate about interpreting and peace builiding; it is through the IMI and her graduate studies that she endeavors to bring restorative ways of working and working together. Mary Jo has served as a Region Representative for the Massachusetts Registry of Interpreters for the Deaf (MassRID). She and Nancy have shared responsibility of the Ethics Committee for the Registry of Interpreters for the Deaf (RID), and a shared passion for Restorative Practices.
Melissa Mittelstaedt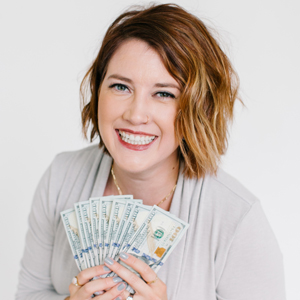 "Melissa Mittelstaedt, B.A., NIC-Advanced, is an ASL/English Interpreter who graduated from St. Paul College ITP in 2008. Her interpreting career has consisted of working in secondary & post-secondary educational settings, a Chemical Dependency program, as a Director of Sign Language Services, full-time freelancing, and currently, post-production digital interpreting.
She's also an Accredited Financial Counselor® Candidate, aka a Money Coach. She launched MelissaMitt Financials in 2020 during the great pandemic pivot to help self-employed folks find organization and peace in their finances.
On a personal note, she's a full-time RVer with her husband and cat and loves to be on the lake any time she can!"
Nancy Berlove
Nancy Berlove has been a certified interpreter for over 40 years. She worked mainly in legal settings for most of that time. In 1990, she and her husband set up Sign Language Connection, an interpreting company based in Rochester, NY. They sold it in 2021 and retired. In 2015, Nancy began working with Partners in Restorative Initiatives, PiRI, as a trainer and practitioner of restorative justice, and facilitated circles in the Rochester area. In 2021 she decided to train to become a Somatic Experience practitioner, focusing on trauma as it relates to the interpreting profession and life in general. She is currently in her second year in that program. She and MJ have shared responsibility of the Ethics Committee of the RID for the past 3 years. They are both enthusiastic about the use of Restorative Justice in resolving ethical conflicts and rebuilding communities.
Brenda Schick
Brenda Schick, Ph.D., is a professor emerita of Speech, Language, and Hearing Sciences at the University of Colorado Boulder. She studies the development of signed/spoken languages as well as its relationship to literacy and cognition in deaf and hard-of-hearing children. Dr. Schick is the co-developer of the Educational Interpreter Performance Assessment (EIPA), a tool designed to evaluate the skills of K-12 interpreters.
Eileen Forestal
Eileen Forestal, Ph.D., Certified Deaf interpreter with RSC since 1979, she interprets primarily in legal and medical settings. A national and international educator, she has presented about mentoring, Deaf Interpreting, Deaf-Hearing teams, Role-Space, Interpreting, Ethics, topics related to ASL, etc. She is also listed as a legal interpreter trainer in NCIEC's Legal Interpreting website. Forestal has published widely, including "Deaf Interpreters: The Dynamics of their Interpreting Processes", "Deaf Translation: Socio-Cultural Perspective" (2018), "Deaf Translation: Pedagogical Perspectives" (2021). Eileen is a proud recipient of Street Leverage's National Treasure 2018 Award and CIT/RID's 2018 Mary Stotler Award. She is excited to be working with Janis for this presentation.
Carly Flagg
Carly Flagg (she/her) served as an interpreter educator for 23 years, working at four ITPs including Pima Community College and Columbia College Chicago. She graduated from Gallaudet with a MA in Interpretation, and holds CI/CT from RID. Carly has also completed graduate work in Counseling at Northern Illinois University and is a Certified Compassion Fatigue Educator and Certified Professional Integration Coach. Carly also holds ACC certification through the International Coaching Federation. Carly recently became an endorsed PSCPI (Peer Support and Consultation Project for Interpreters) facilitator and is beginning the process to train as a Certified Nonviolent Communication educator. She continues to interpret in post-secondary educational settings, VRS, and mental health settings while offering coaching for interpreters and other service professionals. Living in Tucson with her husband and daughter, Carly calls herself a "serial hobbyist," and loves sampling new creative and adventure activities.
Dr. S. Jordan Wright , Ph.D.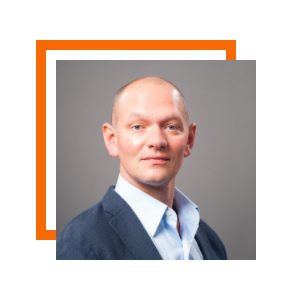 Dr. Wright is a Critical Theorist, Health researcher, and director of the Deaf MetaLiteracy lab at Rochester Institute of Technology's National Technical Institute for the Deaf. The Deaf MetaLiteracy Lab is housed within The Deaf Biomedical Science and Healthcare Hub, which focuses on three strands of inquiry: Health Literacy, Digital Literacy, and Cultural Literacy as they interact with the lives of Deaf, DeafBlind, DeafDisabled, and Hard of Hearing individuals. Dr. Wright has a strong interest in the intersectional experience of health and technology within the Deaf LGBTQIA+ and BIPOC communities, and presently runs three studies in the arena of sexual health. As a professor of Deaf Studies and literacy, Dr. Wright is a firm believer of bringing research to the classroom which allows students to engage in the world around them beyond the constructs of pedagogical theory. In his free time, Dr. Wright enjoys traveling, is an avid reader, and dad to two fur babies: Savior and Omega.
Dr. Kellie L. Stewart, Ed.D., M.Ed., CI and CT, CSC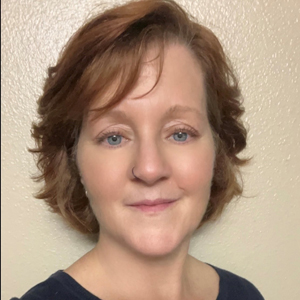 Kellie Stewart has enjoyed a lengthy career as a professional ASL – English Interpreter, as well as an IEP educator within various programs teaching a wide variety of IEP courses over the past twenty-five years. In the past, Kellie has served in various leadership capacities in both RID and the Conference of Interpreter Trainers (CIT). Ethics has long been a passion which prompted her to seek her doctorate in education. Her dissertation research focused on how interpreters make decisions regarding whether to accept or decline an interpreting assignment. This decision plays a critical role in the potential for successful or unsuccessful interpreting interactions. Kellie currently lives in Greeley, Colorado.
Aileen Aldalur
Dr. Aileen Aldalur is a Deaf clinical psychologist and Assistant Professor of Psychiatry at the University of Rochester Medical Center where she provides psychotherapy in the Deaf Wellness Center and conducts clinical research on Deaf mental health and evidence-based interventions for Deaf individuals. Dr. Aldalur has used ASL interpreters throughout her graduate education and professional career and has written about and presented on the unique relationship between hearing interpreters and Deaf professionals.
Sara Blick
Sara Blick-Nitko is a Deaf Pathology PhD Candidate at the University of Rochester where she researches the role of platelet tryptophan metabolism in malaria infection. Sara lost her designated interpreters of five years in her PhD studies, leading her to form Deaf Leadership Now to address language inequity for deaf professionals at University of Rochester.
Register
Registration is now closed! You can view our daily rates to purchase on site HERE!
Thursday, Sunday Date Rate: $150
Wednesday, Friday, Saturday Day Rate: $200
2023 RID National Conference Schedule
Wednesday, July 26
Keynote

Sessions (workshops)
Business Meeting Prep
Regional Meetings
Thursday, July 27
Sessions

Plenary Session
Business Meeting Part 1
Block Party
Drag Bingo
Friday, July 28
Business Meeting Part 2

Sessions
Plenary Session
Evening Activity TBD
Saturday, July 29
Sessions

Plenary
Community Forum (open to public!)
Rave-n with RID!
Sunday, July 30
2023 RID National Conference Daily Registration Information
NOTE: The DAILY RATE registration price includes access to all workshops and evening/ticketed events on the selected date only.
Designed Days
On-site Rates
Available for purchase July 25-29
Daily Rate On-site – Wednesday, Friday, Saturday
$200
Daily Rate On-site – Thursday, Sunday
$150
Event
Ticket Purchase On-site
Saturday Night Event Guest Ticket
$85
*Ticket is for guests not registered for conference.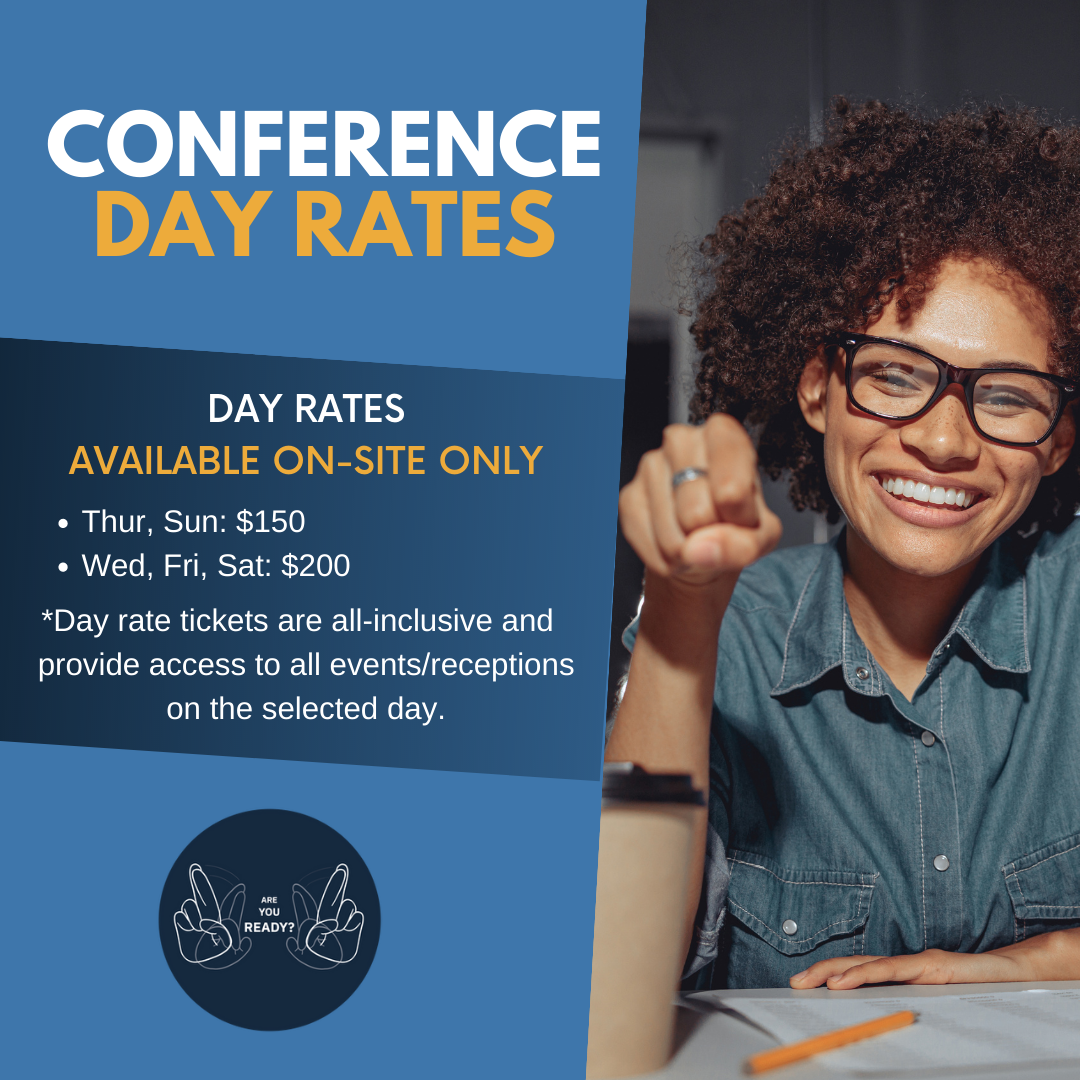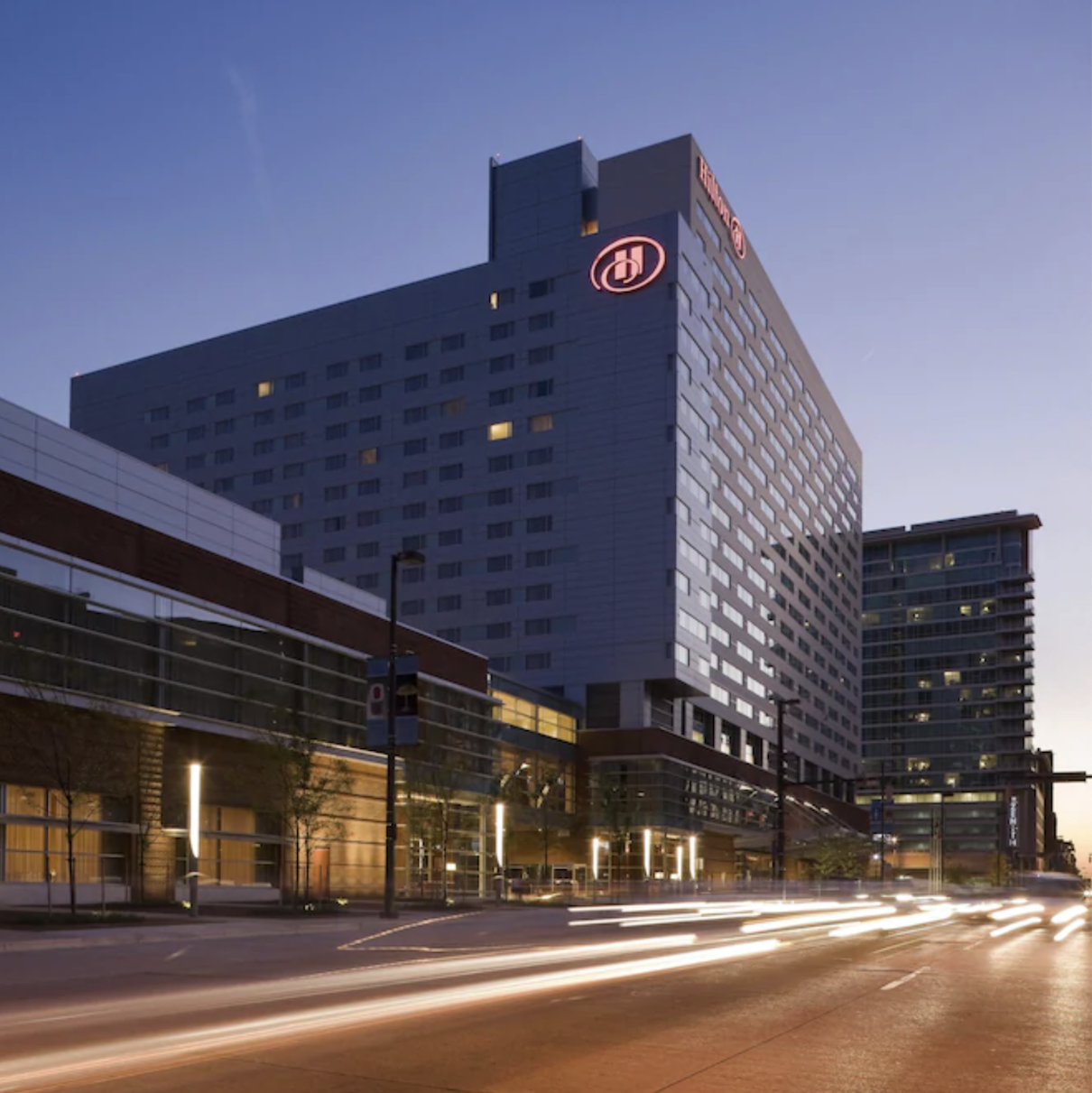 Venue
The 2023 RID Conference will be held in Baltimore, MD at the HILTON BALTIMORE INNER HARBOR.
The RID hotel blocks have closed. You are welcome to contact the Hilton Baltimore Inner Harbor or the Baltimore Marriott Inner Harbor at Camden Yards and make a reservation via their websites, or contact the hotels directly.
Conference Motions
Take a look at the submitted Conference Motions!
Content received after May 17 – Motions considered "from the floor"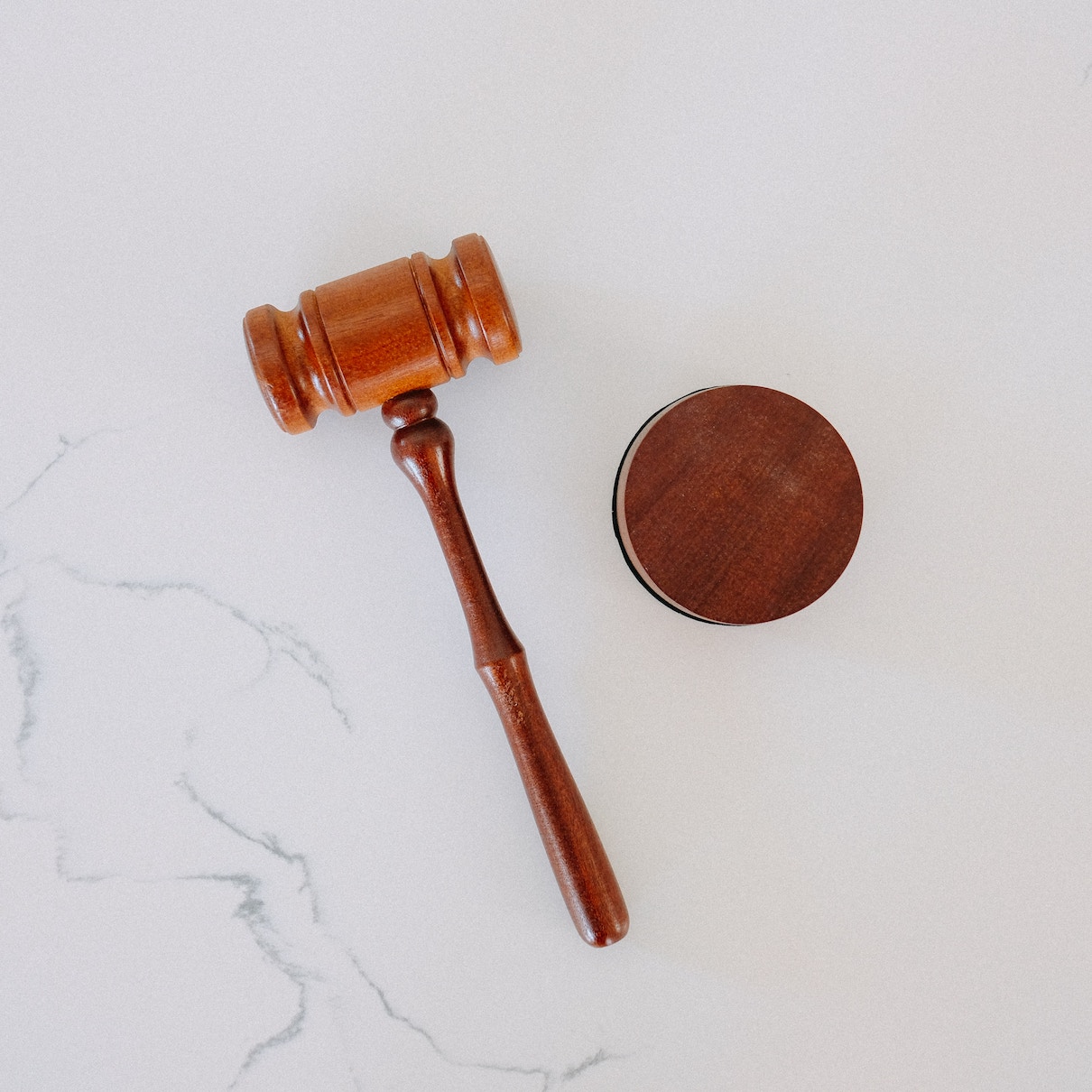 conference events
All the fun under the sun! Take a look below at the different things you can do while you're staying in Baltimore, MD for the 2023 conference.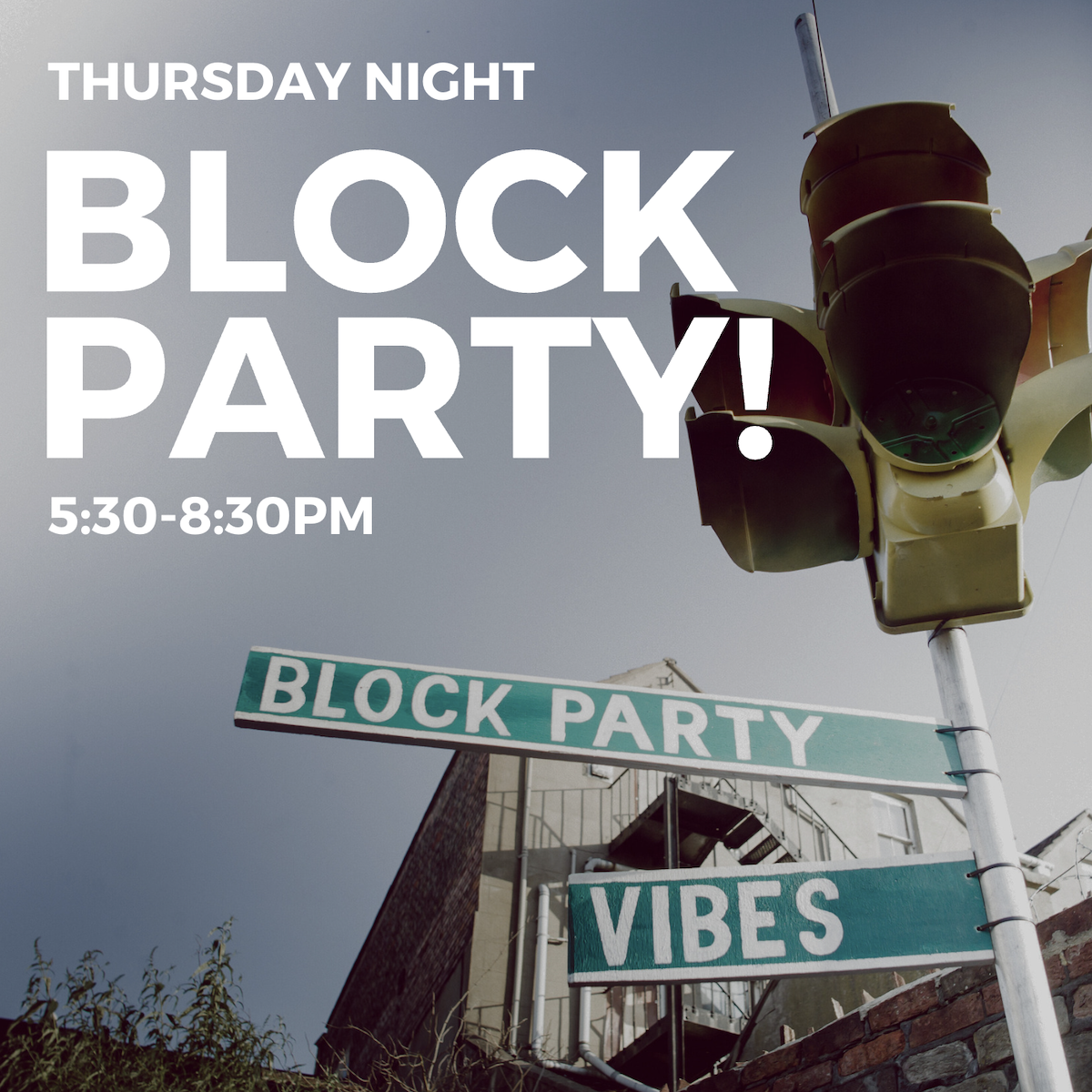 Block Party
Thursday, July 27, 2023 @ 5:30pm – 8:30pm
Come and join on the street for an exciting block party feasting delicious food from various food trucks! Mingle with multiple local Deaf-owned businesses showcasing their talents and products for sale. Cash bars will be available for refreshing drinks and complimentary S'mores dessert will be provided by RID. The Block Party is a terrific opportunity to socialize and this event will be equipped with fun activities to participate in.
Who will be there?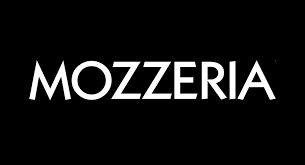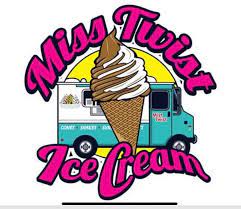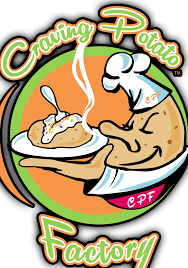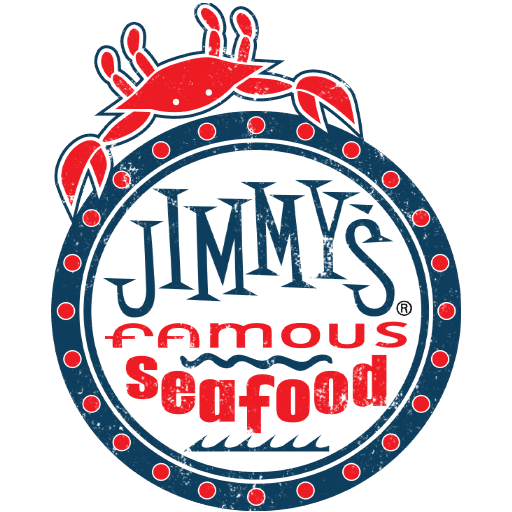 Proudly sponsored by Usked!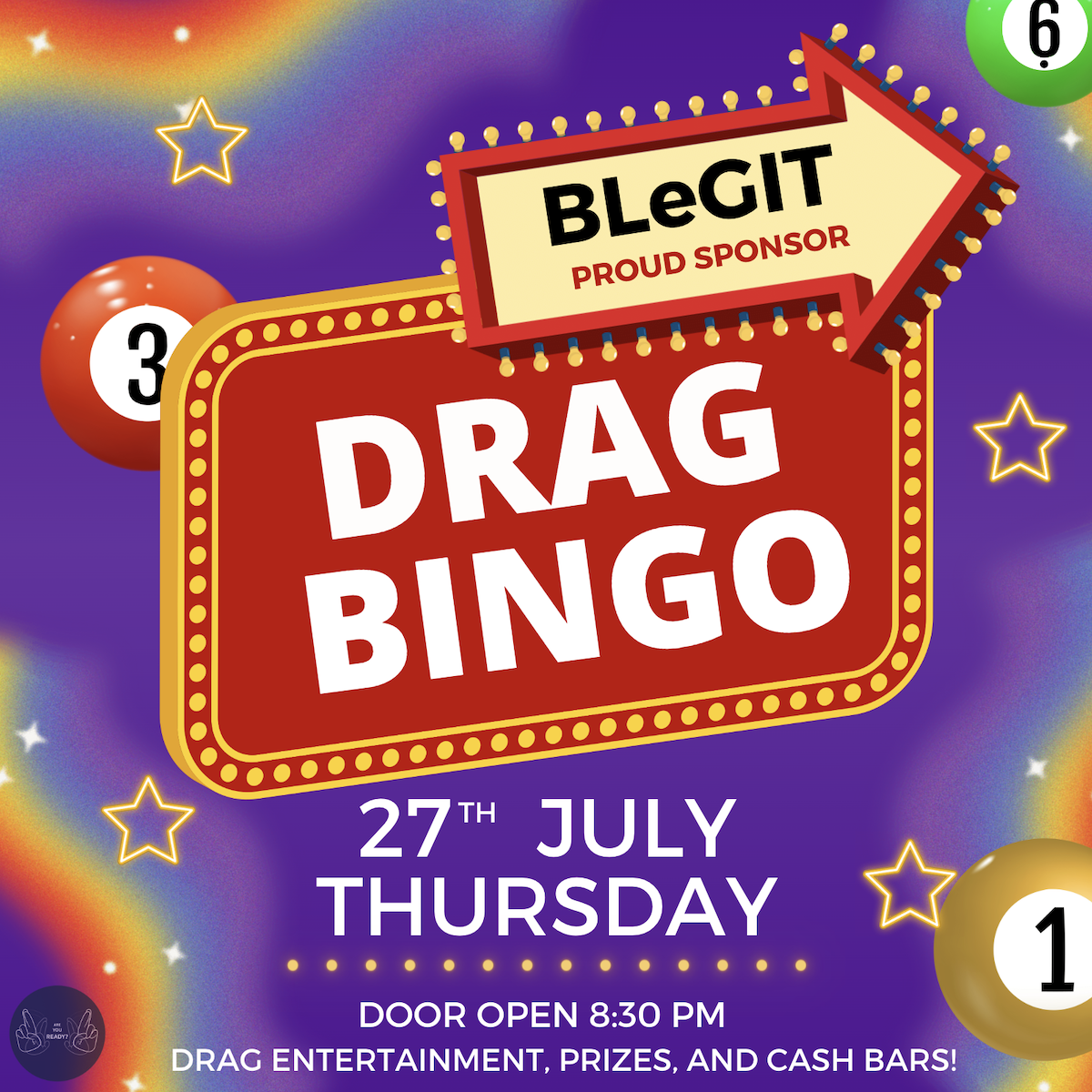 Drag Bingo
Thursday, July 27, 2023 @ 8:30pm
After the Block Party, join us for Drag Bingo! 
This will be an exciting evening of Drag entertainment sponsored and hosted by BLeGIT. There will be prizes to win, cash bars, and lots of laughter!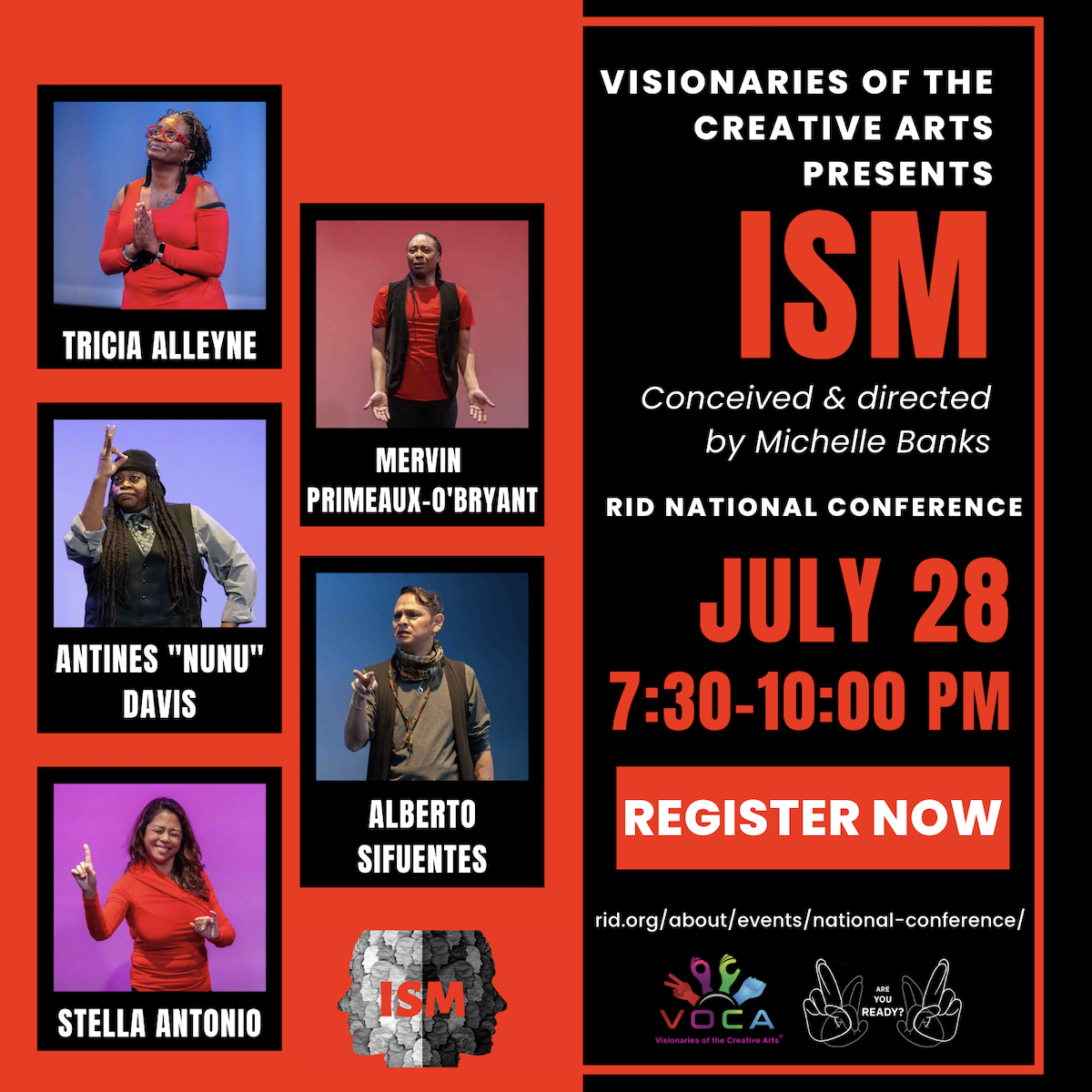 VOCA Performance
Friday, July 28, 2023 @ 7:30-10pm
Join us at the 2023 RID National Conference for a powerful performance of "ISM" by Visionaries of the Creative Arts (VOCA). This original production is conceived and directed by Michelle Banks and features Antines Davis, Tricia Wenda Alleyne, Alberto Sifuentes, Stella Antonio, and Mervin Primeaux-O'Bryant. This powerful group of BIPOC Deaf Storytellers will perform stories in ASL about their lived experiences of oppression and discrimination associated with words ending with "ism" such as racism, audism, genderism, and more.
Panel discussion will commence immediately after ISM performance for thought-provoking discussions. CEUs will be provided. 
Cash bars will be available and sweet treats will be provided.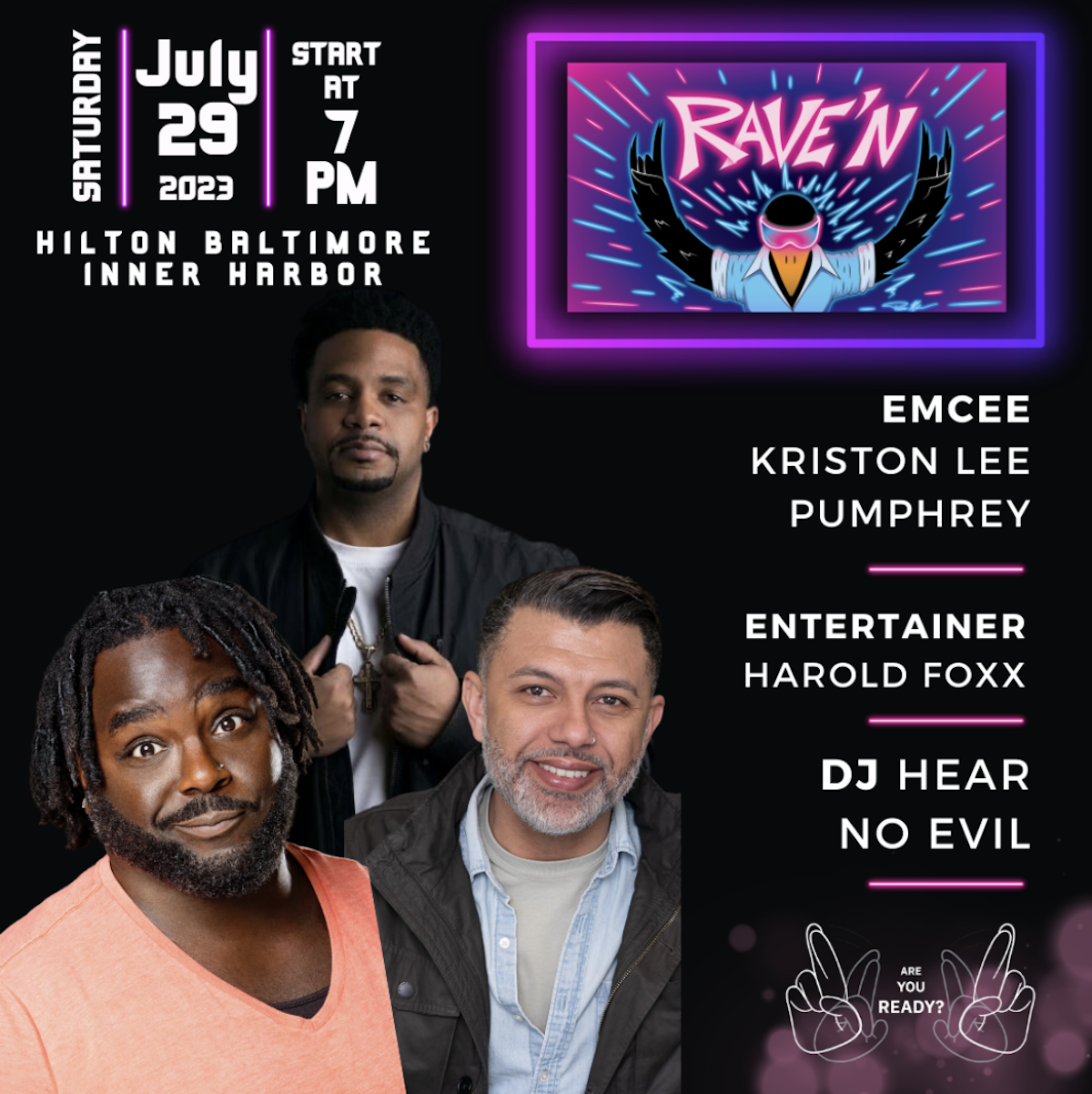 Rave'N Party
Saturday, July 27, 2023 @ 8:30pm
Dress to your best and get your dancing shoes ready for the Rave'n Party!
DJ Hear No Evil will be present to set the dance floor on fire with their incredible beats plus an unforgettable performance by the sensational entertainer, Harold Foxx! Keeping the energy high and the party going, our amazing emcee, Kriston Lee Pumphrey, will be your guide through the night, making sure every moment is filled with excitement and laughter. 
Indulge in delectable food, sip on refreshing beverages from the cash bar, and fuel your energy for a night of non-stop fun and dancing! Plus, do not miss out on exciting giveaways and prizes drawing throughout the night, adding an extra layer of fun & surprises to this incredible event!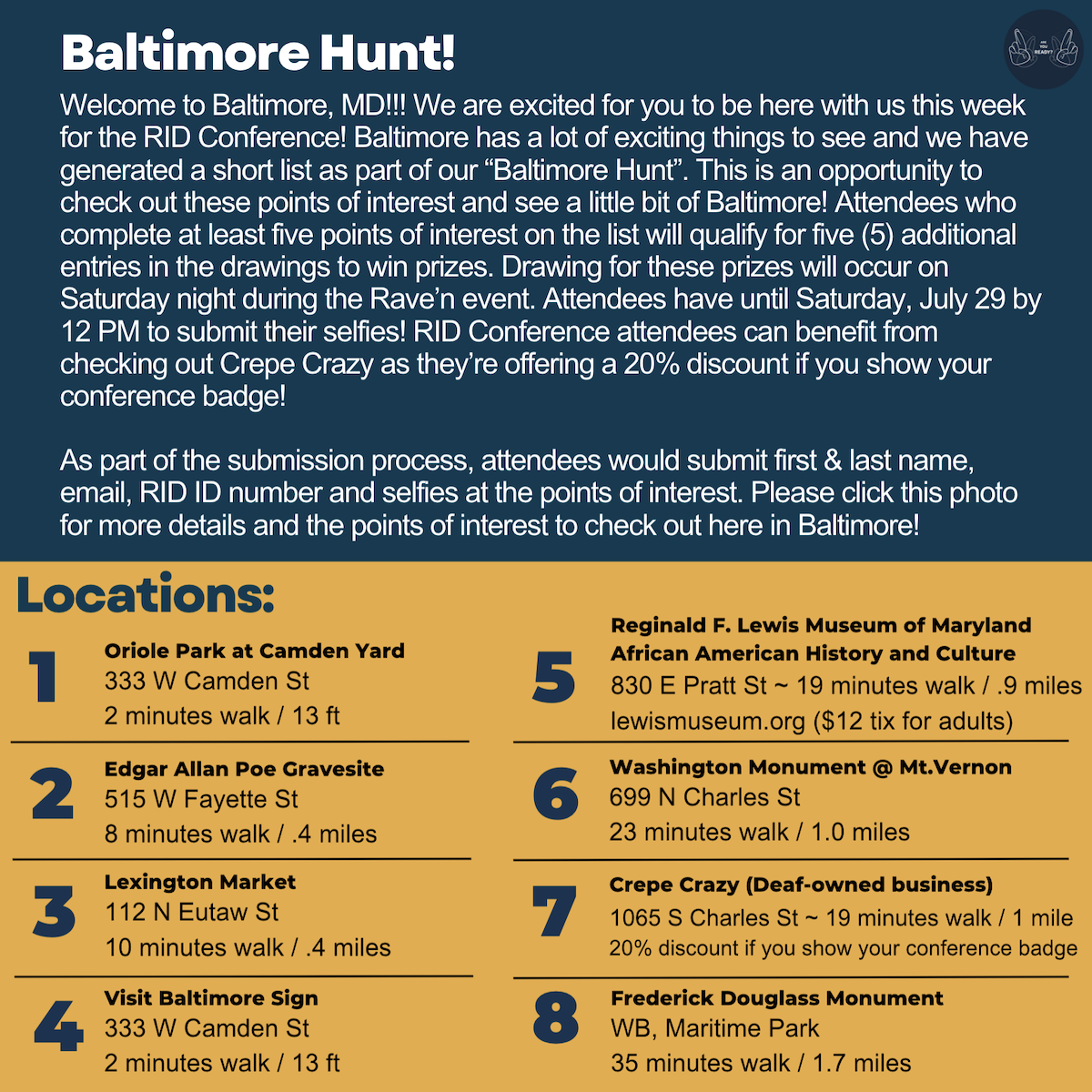 Baltimore Hunt
Welcome to Baltimore, MD!!! We are excited for you to be here with us this week for the RID Conference! Baltimore has a lot of exciting things to see and we have generated a short list as part of our "Baltimore Hunt". This is an opportunity to check out these points of interest and see a little bit of Baltimore! Attendees who complete at least five points of interest on the list will qualify for five (5) additional entries in the drawings to win prizes. Drawing for these prizes will occur on Saturday night during the Rave'n event. Attendees have until Saturday, July 29 by 12 PM to submit their selfies! RID Conference attendees can benefit from checking out Crepe Crazy as they're offering a 20% discount if you show your conference badge! 
As part of the submission process, attendees would submit first & last name, email, RID ID number and selfies at the points of interest. Please click on the link below for more details and the points of interest to check out here in Baltimore! 
Baltimore Hunt Submission Form
Oriole Park at Camden Yard

333 W Camden St, Baltimore, MD 21201

2 minutes walk / 13 ft

Edgar Allan Poe Gravesite

515 W Fayette St, Baltimore, MD 21201

8 minutes walk / .4 miles

Lexington Market

112 N Eutaw St, Baltimore, MD  21201

10 minutes walk / .4 miles

Visit Baltimore Sign

501 Pier 3, Baltimore, MD 21202

15 minutes walk / .7 miles

Reginald F. Lewis Museum of Maryland African American History and Culture

830 E Pratt St, Baltimore, MD 21202

19 minutes walk / .9 mile

https://lewismuseum.ticketing.veevartapp.com/tickets/view/list

($12 tix for adults)

Washington Monument @ Mt.Vernon

699 N Charles St, Baltimore, MD 21201

23 minutes walk / 1.0 miles

Crepe Crazy (Deaf-owned business)

20% discount given if you show your conference badge! 

1065 S Charles St, Baltimore, MD 21230

19 minutes walk / 1.1 miles

Frederick Douglass Monument

WB, Maritime Park, Baltimore, MD 21231

35 minutes walk / 1.7 miles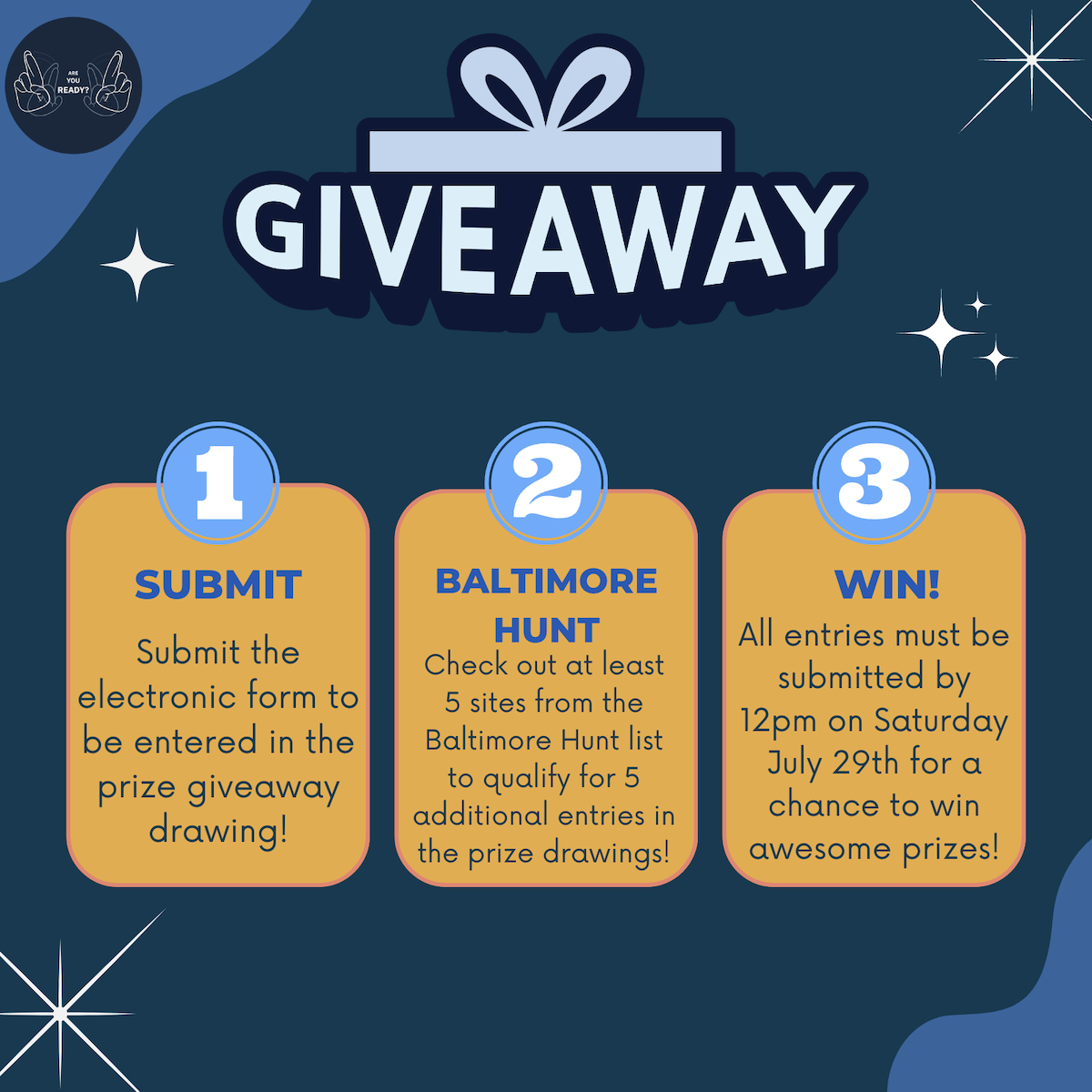 Prize Giveaway!
RID is doing a prize giveaway through a drawing for our conference attendee! Various prizes available to be won! Conference attendees would need to complete an electronic form to submit their first & last name, their RID ID number, and email address for the drawing. Attendees can only submit one form. If they want to increase their luck, then they can try their hand at the Baltimore Hunt for five (5) extra entries to be added to the drawing! The cut off time for entering the drawing will be on Saturday, July 29th at 12 PM. Try your luck to see if you get any awesome prizes! Submit your entry here. 
Submit the electric form to be entered into the prize giveaway drawing!
Conference Frequently Asked Questions (FAQs)
.