Meet your new Region V Representative-Elect: Rachel Kleist!
Rachel Kleist, CDI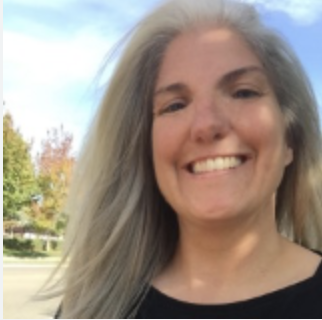 Hello, my name is Rachel Kleist. It is a honor to be nominated as a candidate for the position of RID's Region V Representative. As a part of the candidacy process, I have been asked to speak briefly about myself. I'm from Northern California. I'm Deaf. I became a Certified Deaf Interpreter in 2016, but my journey into the possibility of becoming a Deaf interpreter actually began approximately 2008 when I was first asked to do some sight translation. In 2012, I took my first interpreting-related workshop and started thinking that perhaps it was a definite possibility that Deaf could interpret.
Today, I am certified, I teach in an Interpreter Preparatory Program, and provide training for Deaf individuals who are interested in learning more about the possibility of becoming a Deaf interpreter. I have also served my local Affilate Chapter, SaVRID (Sacramento Valley Registry of Interpreters for the Deaf), in a variety of positions. General Member-at-Large, Secretary, and Treasurer. I enjoy participating in and listening to many different communities, talking with and seeing different perspectives. I want to continue that work, that passion, but on a larger scale – specifically as the RID Region V Representative. Thank you.
More About Rachel
Rachel is a Northern California native – primarily from the Sacramento area. Rachel began working as a Deaf interpreter on an as-needed basis for an agency that served Deaf plus adults in 2008. This experience led Rachel into an interest in the field of interpreting and obtaining more training. Rachel took her first "official" Deaf Interpreting workshop from Carole Lazorisak, in 2012. This interest and curiosity became a passion and Rachel continued searching for more training specific to Deaf Interpreters. She was part of Rosemary Wanis' first cohort for the 40-hour Deaf Interpreter Training and has attended several workshops and conferences, most memorably the Deaf Interpreter Conferences. In 2016, Rachel became RID certified, and she now holds both RID and BEI certifications. In addition to working freelance as an interpreter, Rachel enjoys exploring myriad avenues of maximizing and contributing her knowledge from her Bachelors in Criminal Justice and her Masters' in Interpreter Pedagogy in the fields of interpreter training and legal interpreting.
Voting is not needed with one candidate.
January 2024 RID Board Meeting: New Board of Directors Member Sworn into Office